Tasting and the moon
November 15th, 2016 | Oddballs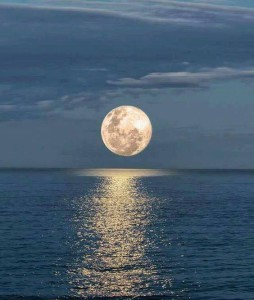 People who know me will also know that I can be quite conservative and traditional when it comes to certain aspects of wine making, tasting etc., but by way of contradiction there is one 'off the wall' hypothesis that I do actually subscribe to – the Biodynamic Calendar of wine tasting.
Wine tasting is certainly something that I have always taken very seriously, and consequently I still follow many strict rules on the days that I know I will be tasting – what I chose to eat (including the night before), not using strong mouthwash in the morning, and certainly not wearing aftershave! Of course there are also rules that apply to the tasting environment itself. OK, the inside of our tank room is hardly light and airy, but we can certainly make sure that it is odour free (some cleaning products, for example, can leave slight traces which can put you off the scent – pun intended).
With so many 'controllable' factors for a tasting, the Biodynamic Calendar is perhaps, therefore, something of a contradiction which on face value is not quite so logical or easy to explain….. To cut a long story short the theory is that tasting can be affected by the phases of the moon – some days are favourable and others are not, it's as simple as that. The odd thing is that I do believe in it, but only because I have always thought that our own wines taste better on some days than others, and my experience shows that there is often a correlation with this calendar.
Only yesterday for example, I tasted the tanks of our new 2016 wines, which until now have shown great potential for the future and really excited me. At the end of an hour or so of tasting I was actually left a little deflated – perhaps I had simply overestimated the vintage? It troubled me for a while, and it was only then that I had the idea of consulting my little Biodynamic book.  It appeared that I could have simply chosen the wrong day to taste, and maybe it was yesterday's 'supermoon' that had caused a bigger decline than usual? This is just my new theory, I will let you know!