Certified? We should be!
June 6th, 2016 | Bodega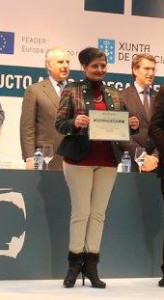 Back in 2010 the office of our Denomination set off on a journey. Their goal? To become the very first denomination in Spain to obtain official accreditation for the certification of food and agricultural products, according to the criteria set out in UNE-EN ISO/IEC 17065.
Owing to the huge diversity of vineyards and bodegas controlled by the D.O. this was never going to be an easy task – every single producer, without exception, had to comply with the required standards in order for the plan to succeed. The first and most daunting task was to produce and implement a manual of Quality Control, a process which took more than four years to complete. This quality control manual gives advice and instructions relating to every aspect of production, including vineyard management, winemaking, labelling, bottling and only concludes when every wine has been officially tasted and analysed by the D.O. It goes without saying that every step of the process also has to be carefully recorded, thereby providing full traceability as required by law.
With just over 50% of all Rias Baixas wines now being sold in export, this official accreditation is designed not only to be a further guarantee of quality, but also serves to enhance consumer confidence in all the wines produced within our denomination.
The award ceremony, when all bodegas were handed their certificates of accreditation, took place in March, when Angela stepped forward in her capacity as manager and winemaker of Castro Martin.