Harvest 2023 – Day 7
September 9th, 2023 | Bodega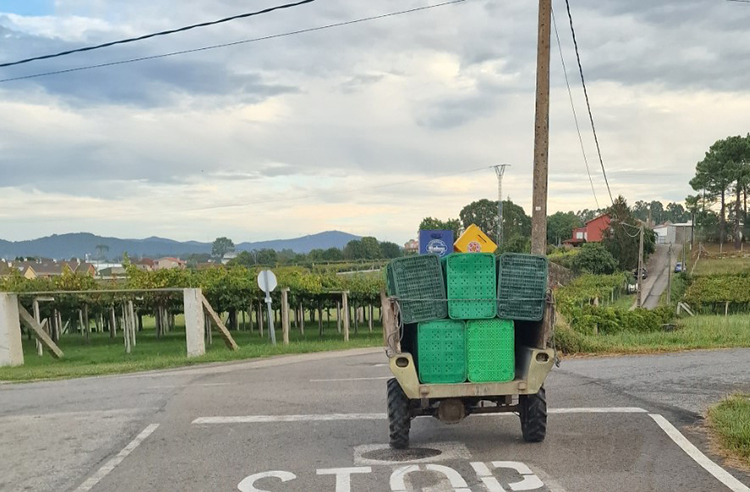 Grapes harvesting vehicles come in all shapes and sizes
Today we are seeding our first tanks. After a day to chill the tanks and a couple more of  'cold settling' they are then racked into clean tanks. At this point the temperature of the grape must is quite low, indeed, too low to start or sustain fermentation, and so consequently we need to wait until they recover sufficiently to begin. As the tanks are so large and the ambient temperature inside the bodega is also quite cold (obviously other tanks are still being refrigerated), raising the temperature of the tanks is also quite slow.
At this time, when harvesting and seeding are happening simultaneously the workload becomes quite intense. There is a lot going on, both physically and mentally. We are constantly up and down three flights of stairs – grapes arriving at the top level, the pressing room in the middle, and the tank room itself at ground level. Apart from the stairs, there is also temperature to take into account – working on the top two levels can be quite warm, whilst the tank room feels almost like a refrigerator by comparison. You always need to keep a jacket or body warmer handy!
Thankfully today was a little busier, and it finally feels like the end of the picking might be in sight. Having said that the forecast for tomorrow does not look good, with some heavy rain predicted. So much for making progress.