Misleading packaging?
July 12th, 2023 | Food & Wine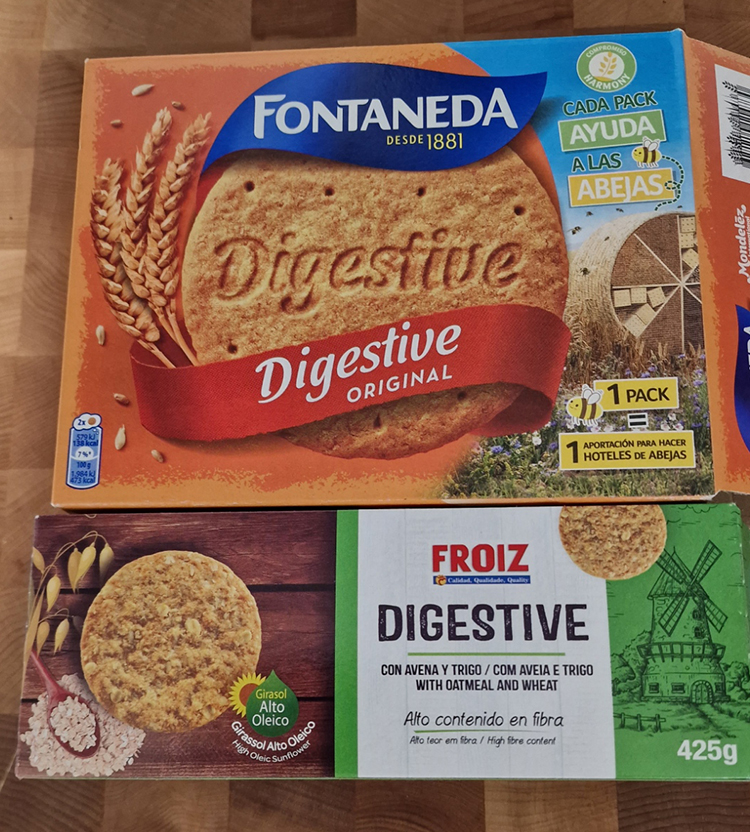 I now have reached a 'certain age' whereby an annual check-up with my local doctor is strongly advised. After a recent blood test came the almost inevitable speech, cut down on fats, cut down on sugar, cut down on salt etc., etc…. This was accompanied by a diet sheet – three columns of food types from 'healthy' to 'don't even think about it'!
Don't get me wrong, my results were marginal and in most cases my blood didn't actually exceed any dangerous levels, it was more a case of take care with what you eat (which I do, more or less, as a matter of course). Indeed I follow the same mantra for food as we recommend for our wines…. eat/drink in moderation.
On a subsequent visit to my local supermarket I actually did shop with a bit more caution than usual, trying to read some of the (very) small print on the packaging highlighting the nutritional values. One of my weaknesses is a sweet tooth, and I do like an occasional biscuit with my mug of tea. (Usually only one or two a day). On the shelf my eye was drawn to a packet of oat biscuits strategically placed very near to the vegetarian/health food section. With a green packet and a small medallion highlighting the use of sunflower oil (instead of palm oil), I picked up a pack and dropped them in my basket – assuming that I had done the right thing. It seems that I was wrong.
At home, under closer inspection, I realised that these 'pseudo health biscuits' actually had an identical sugar content to my normal brand, and so, apart from the sunflower oil, there was almost no health benefit at all. What's the phrase? "Caveat emptor" (buyer beware).