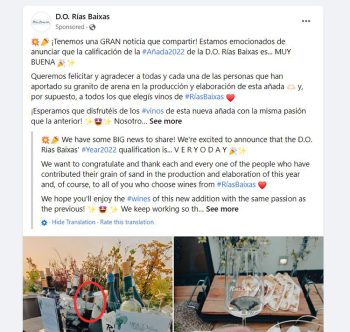 Our 2022 vintage is officially "Veryoday"
July 3rd, 2023 | Denomination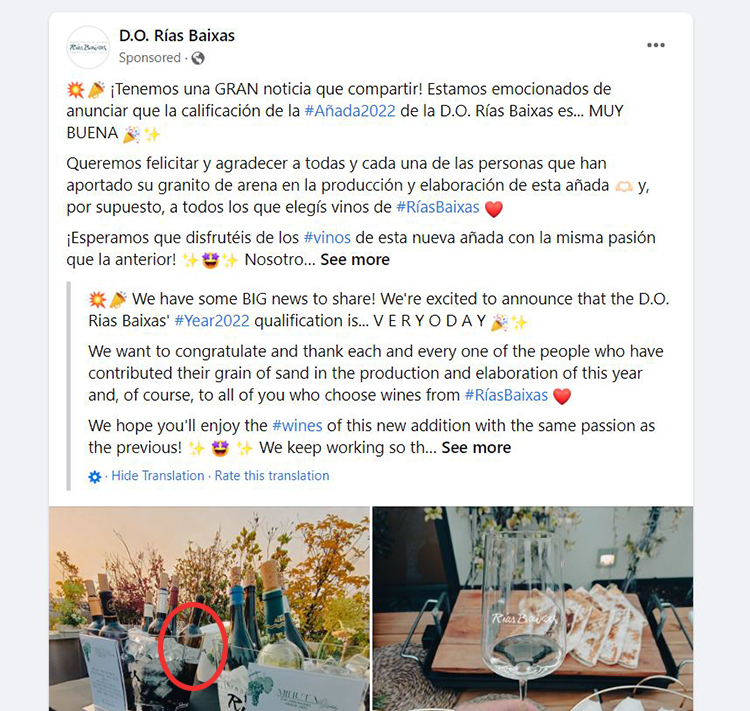 I think that I have probably commented before about the vagaries of Google translate. Sometimes the translations are accurate, sometimes they are vague, sometimes they are funny and other times they are just plain jibberish.
Today our D.O. posted the official rating of our 2022 vintage. The most frequently used rating would seem to be "Very Good", and 2022 was no exception. The 2022 wines of our region have been classified as very good. The odd thing is that on many occasions when they use this rating I don't agree with it, often because I feel that they are being a bit too generous. However, in 2022 I believe that the opposite is probably true, as I think that our wines are excellent. Apparently, it would seem that Google Translate don't agree with this rating either. Translating from the original (according to them), our 2022 wines are officially "Veroday" (whatever that means).
By coincidence, in the same D.O. posting, there is a photo of one of our wines (circled in red). OK it might not be too clear, but it shows our Castro Martin Family Estate being offered at a tasting at the Ritz Mandarin Oriental in Madrid.