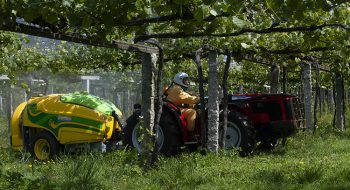 A difficult month
May 30th, 2023 | Vineyards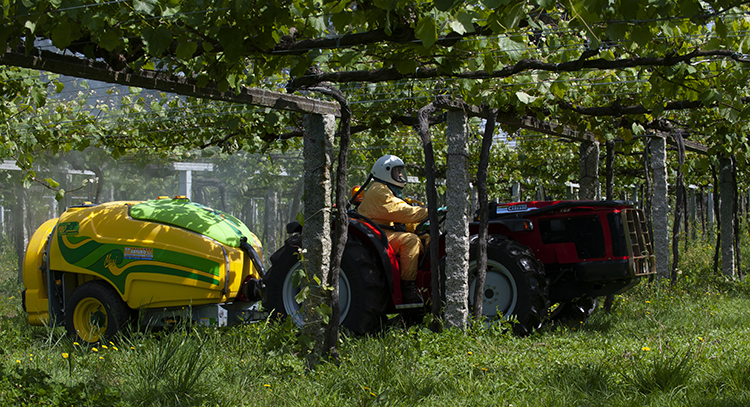 We are almost at the end of May, and what a month it has been (for weather)! OK, we have not suffered any of the extremes so frequently faced in other parts of the world these days, but from a fruit growing perspective it has not been ideal. Not a total disaster, but simply not ideal.
Our problem has been the erratic conditions, with some days of sun, interspersed with days of rain. Despite enjoying a comparatively dry, sunny spell in the middle of the month the temperatures were tempered somewhat by a cold and very persistent wind from the north. The only upshot of this dry spell was that the flowering did at least pass of relatively smoothly.
The weather today is only 15°C (about 60°F), which for this time of year is cold, and the grey sky is filled with low hanging cloud, almost in the form of a mist. It is very unseasonal to say the least.
The consequence of these conditions is the return of disease – mildew to be precise, which is a simple illustration of why it is (or would be), so difficult for us to produce completely organic wines in our region. Our climate makes it difficult, if not impossible. Over the last few days the local spacemen have been scrambling around on their tractors with their spraying equipment in tow, as the pressure to protect our vines in never ending. (I say spacemen simply as the protective suits and helmets frequently worn these days can resemble NASA spacesuits!)