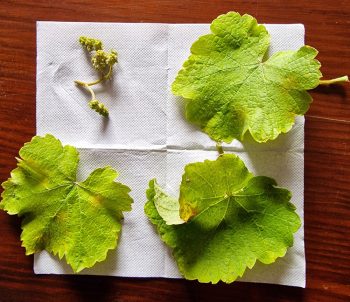 April attack!
April 26th, 2023 | Diseases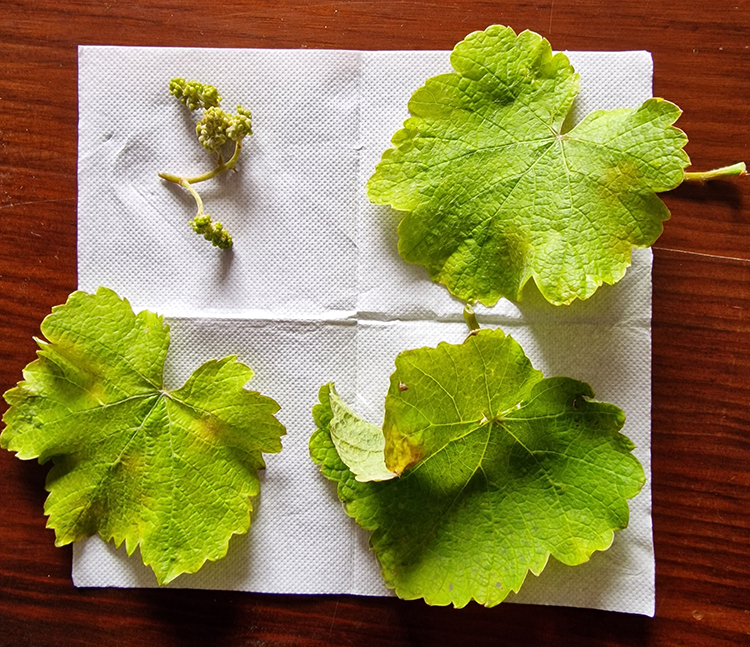 As if tempting fate I mentioned the possibility of disease in our vineyards in my very last post…. little did I know! Since the extended of sunny, warm weather over the Easter break, April has certainly lived up to its reputation – stop, start showers over the majority of days, interspersed with sporadic sunshine and reasonably mild temperatures.
At this time of year we would normally be giving our first treatments in the vineyards anyway, but this year it has been very tricky to say the least. No sooner have we administered a treatment, than the showers have started and washed off the 'contact' treatments that we now use. I use the term 'contact', because there are two types of treatments normally available:
'Contact' means exactly as it says, it is sprayed onto the vine and dries on the surface, it does not actually penetrate the plant, making it more widely acceptable for use in sustainable vineyards. The downside of contact treatments is that they are simply washed off by rain, especially if not given time to dry completely.
The second type of treatment is 'systemic', which works rather like an injection given to human beings, it actually penetrates the plant and gives protection to prevent disease from even appearing. This sounds almost to good to be true, but the downside of this is that over time the immunity of the plant can diminish as it eventually builds up a resistance to the treatment. Apart from this many systemic products are not considered eco-friendly, and certainly are no longer used by sustainable producers, such as Castro Martin.
The long and short of the story, is that, despite our careful vigilance, we have, regrettably suffered an attack of powdery mildew (one of the most common problems faced by vineyards). The only thing we can do now is to remove the diseased vegetation and continue to treat where we can, all the time hoping that our loses will not be too great.