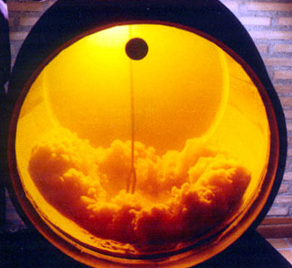 Batonnage
March 16th, 2023 | Bodega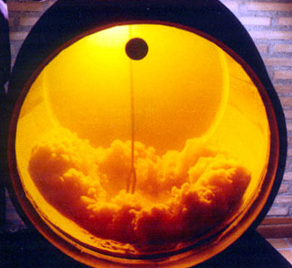 At Castro Martin you may have noticed the term 'Sobre Lías' on our labels, which translated means 'on the lees'. The lees ageing of our wine forms an important part of our wine making process. The lees themselves are the exhausted or dead yeast cells that fall to the bottom of the tank once the alcoholic fermentation is finished. They are loaded with mannoproteins, which, when left in contact, can have a number of beneficial effects on our wines (assuming of course, that they are monitored regularly, mostly by tasting). Firstly, they release flavour and aroma compounds, as well as adding texture. They produce proteins that reduce tannins, which is helpful as tannin is not really required in white wines. Finally, the 'reductive' properties of the lees can also provide protection against oxidation, thus giving the final wine an extended shelf life.
So what is batonnage? This is really just a posh way of saying that we stir the lees from time to time, which helps them to stay suspended in the wine and increase the benefit of the lees contact. (It is a little like stirring your tea after you have added sugar – you don't want the sugar to just sink and settle on the bottom of your cup). On the downside, lees left undisturbed can also start to produce some 'off' flavours and aromas, usually in the form of a stink of reduced sulphur (hydrogen sulphide). Batonnage can actually help to prevent these flavours and aromas from developing in the first place.
The decision of when, and how often to stir is a decision based on the evolution and development of the wine itself, combined with the experience and knowledge of the wine maker.
(Note: Photo is only to illustrate, we do not use barrels in our cellar)