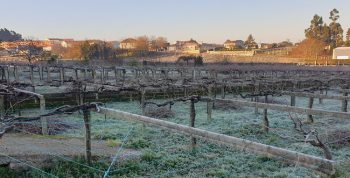 Now the frost…
February 9th, 2023 | Bottles and bottling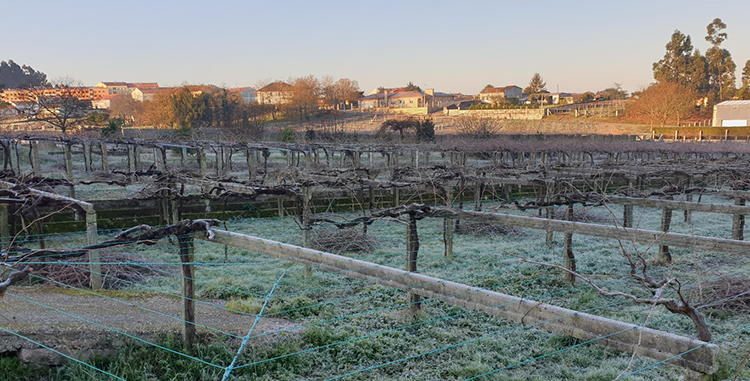 After our very wet period, now we have our dry, but very cold period! Since the last week of January we have hardly seen one cloud in the sky – it is really the polar opposite of the weather that we were experiencing before.
Of course, along with the clear skies come the frosty nights, and in the lower lying areas we have probably had at least 10 consecutive nights of frozen ground (more than one or two in a row is quite unusual). On some days this has been accompanied by a fresh breeze from the north, and although the thermometer might say 14/15°C (57/59°F), with the wind chill this is actually reduced to nearer 6°C (43°) during the day. Despite these cold conditions, I have no doubt that our team (still pruning out in our vineyards), are much happier in the bright sunshine than they were in the incessant, driving rain!
Inside the bodega, since the beginning of the year, we have bottled a couple of tanks, but otherwise we are still waiting for the young 2022 wines to finish their lees ageing.