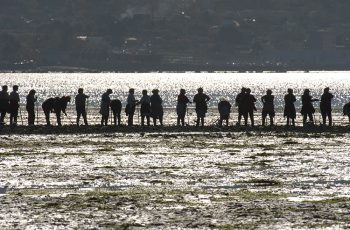 Ramsay in Ribadumia
November 30th, 2022 | Food & Wine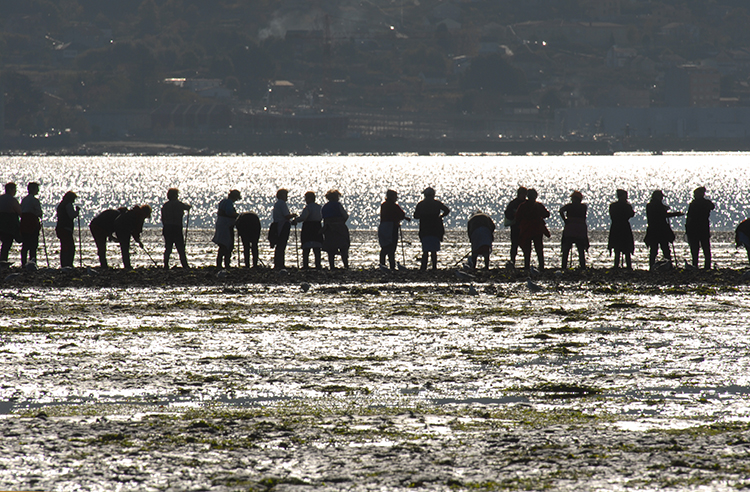 The name of our district, where the bodega is located is Ribadumia, a name that derives from our local river, the Umia.
Yesterday, we had a famous visitor (or should I say visitors), to the Estuary of our river; namely Gordon Ramsay (the Michelin *** chef and his two companions). They were filming a TV series for HBO called Gordon, Gino and Fred's Road Trip, where this group of three travel around various countries (in a campervan) exploring local culture and cuisine. Gordon and Gino are both chefs, whilst Frenchman Fred Sirieix is a well-known restaurateur.
On a cold, grey Galician morning they donned their boots, grabbed their rakes and waded into the river to collect clams with a group of local women from Cambados.
After a couple of hours filming came the serious business of cooking – a simple dish of clams cooked in white wine (albariño, of course), with garlic, onions and lemon juice, served on a bed of spaghetti. Actually more of an Italian dish, than Galician, pasta alle vongole!