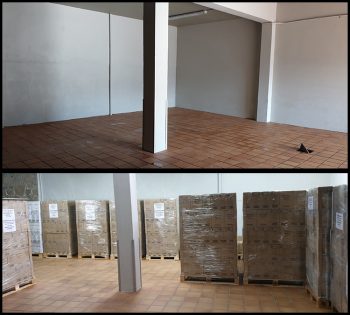 2022 wine update
October 17th, 2022 | Bodega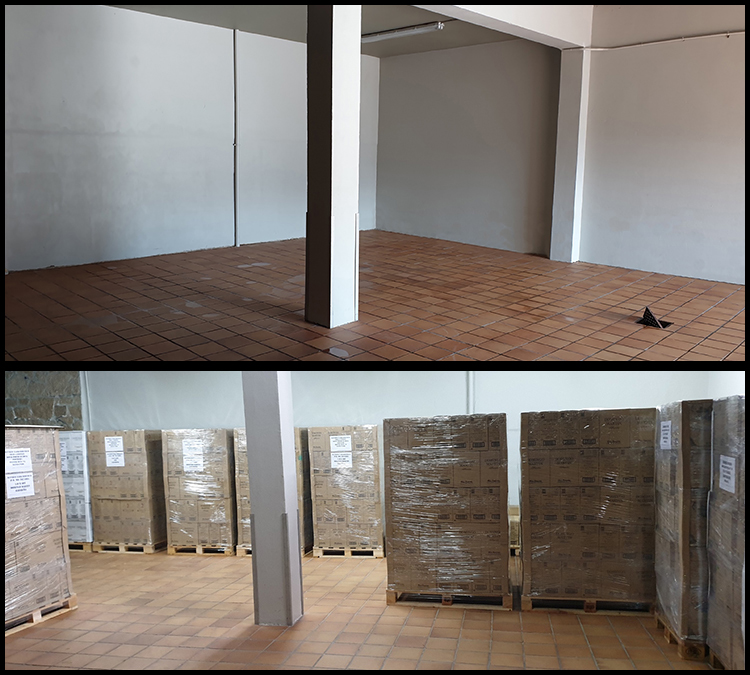 With the harvest now well and truly behind us, activity in the bodega is still quite frenetic. At harvest time all other activity stops – no bottling, no labelling, our mission is focused purely on collecting and processing grapes. Consequently, as soon as the picking comes to an end and the winemaking is under way, we can then turn our attention to our other day-to-day work.
Today's picture shows a corner of our warehouse that was completely emptied to create additional working space for the harvest. The top photo, taken shortly after harvest, shows the area after deep cleaning. The bottom picture shows the very same space as it is today, full of orders ready to be collected. As you can imagine, our bottling line has been working overtime (although that's not unusual at this time of year).
With the fermentation of our 2022 wine coming to an end, we recently lined up samples of each tank side-by-side in order to taste our new crop. It's actually quite a difficult exercise, even for an experienced taster, as naturally, the wines are still very raw. However, the really interesting fact is that, even at this early stage, the differences between the wines harvested from our different vineyard locations is already starting to emerge. The vinification techniques that we use are the same for every tank and so the apparent differences really do come from the provenance of the fruit. Without going into specific detail, it has to be said that we are pretty happy with the overall result. We are still optimistic that 2022 could be very good. Patience is now the key, in order to see if our babies evolve into the mature adults that we really wish them to be!