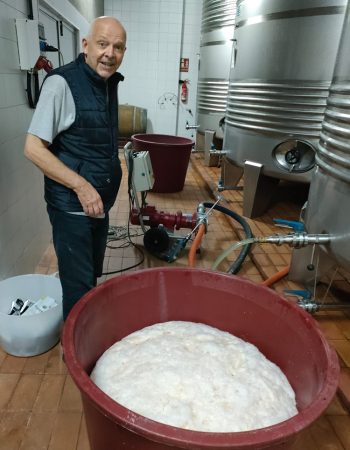 2022 – 40th Harvest at Castro Martin – Day 7
September 17th, 2022 | Bodega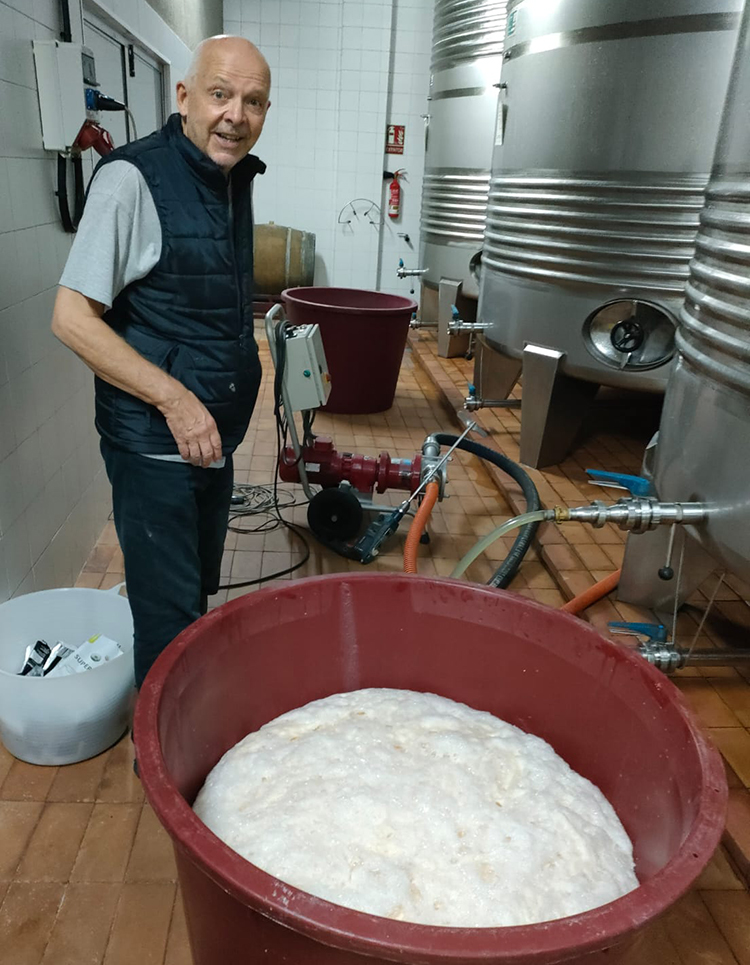 When we study the weather forecast for the coming days it appears that the rain is now behind us, and that we will have good conditions to complete our harvest over the next two or three days. We shall see…
Seeding the tanks started today, whilst the harvest continued in the vineyards. Our cellar hand Fran who normally helps us starting the fermentations was fully occupied working on the presses, and so the task was left to Angela and myself – not really a big deal, as we have a few years of experience between us!
The must that we are working with this year is actual a slightly darker than usual, a pale gold colour, probably owing the the extreme heat this summer. The other significant factor being that the level of acidity is slightly lower this year. Being located in the Salnés Valley, in the north of the denomination, we are usually associated with a bright acidity, which, when the wine is very young, can be a little 'edgy' – sharp, as some people describe it. This year we might arrive with a wine ready to drink straight out of the press!
Seeding was also a little slower than normal as many pumps and hoses are being used on the harvest. The pumps and hoses used for seeding cannot be shared as the other musts can be contaminated by yeast before it is actually intended. This is very dangerous in the wine making process. Consequently the seeding process for the day was not completed until 10pm, at a time when the grape reception is working at full tilt.
Today's photo shows a large 300 litre container used for preparing the yeast – when grape must is added the reaction is quite impressive. Starbucks would be envious of this foam!