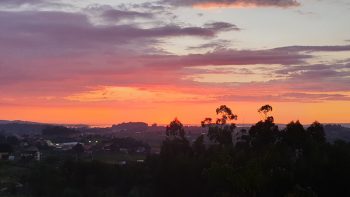 2022 – 40th Harvest at Castro Martin – Day 6
September 16th, 2022 | Bodega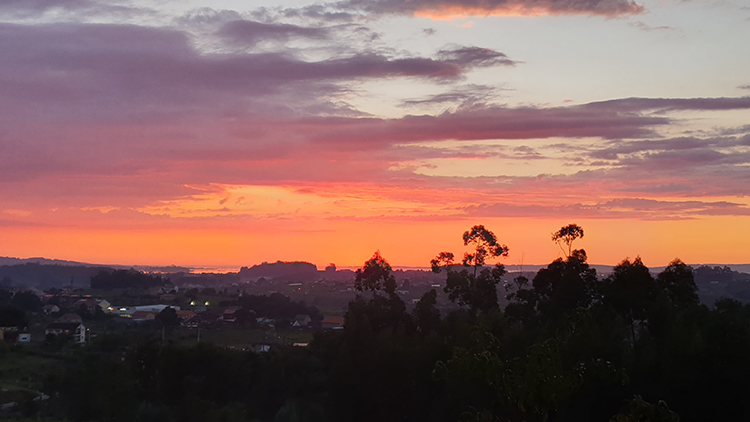 As you may have gathered from my missing posts, our harvest was suspended for two days owing to "bad" weather. As I think I mentioned a couple of days ago, weather forecasts (here on the coast of the Atlantic Ocean), can be especially inaccurate – and so it proved to be. The forecast for Tuesday and Wednesday was for a storm (the tail of a Hurricane), or at the very least, a lot of rain and wind. OK, so it rained during the night on Monday, and was still a little damp on Tuesday morning, but by about midday the sun was shining, and no doubt the fresh breeze had dried any rain on our fruit. In the end, we could have picked, albeit with a slightly delayed start, losing only a couple of hours. It was the same on Wednesday, except with almost no rain at all – dark grey sky in the morning, but with sun by lunchtime…. so much for this famous storm, and so much for the weather forecasts! Of course, the only positive from the inaccurate forecasts is that there was not too much damage to our fruit (water from heavy rain will be sucked up by the plant, and have the effect of diluting the pulp/juice within the grape).
Thursday was much brighter, and with a better forecast (fingers crossed!), and so picking started at the normal hour of 9.30am. Meanwhile inside the bodega, we have been working – indeed, all the musts collected so far have been racked into clean tanks and we will start seeding tomorrow. 2022 is going to be a slightly more complicated year in that we will be starting fermentations and continuing our harvest at the same time. Normally they are more or less concurrent, with one following on from the other.
In the end Thursday's forecast was largely correct….until about 7pm! Just as our picking was drawing to a close for the day, the heavens opened, and it rained heavily for about 15 minutes. Our picking team were left dashing for cover, as the only thing that was protected from the rain were our grapes (with plastic covers over the pallets). Fortunately, apart from a few damp shirts no lasting damage was done and within an hour and a half we were enjoying a spectacular sunset….