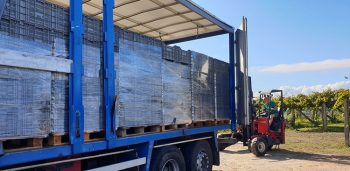 2022 – 40th Harvest at Castro Martin – Day 1
September 9th, 2022 | Bodega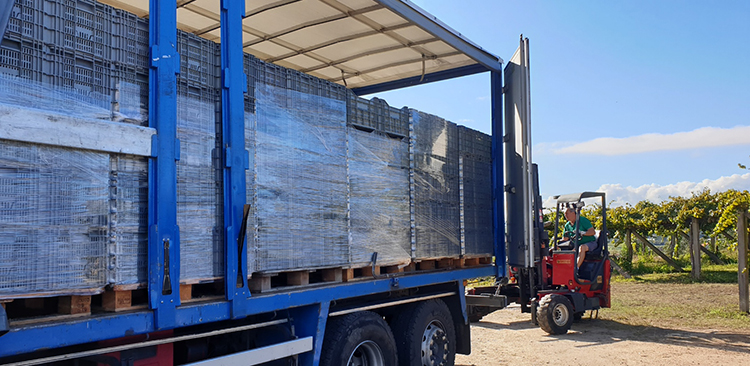 Today we start the 40th harvest in our current wine cellar. The bodega, completed by the visionary entrepreneur Domingo Martin in October 1981, collected its first harvest in 1982. (The Regulatory Council of the D.O. Rias Baixas was not established until 1988). Bodegas Castro Martin is one of the founding members of the D.O.
My first comment regarding this year's harvest is, inevitably, about the weather. After two months of dry, arid conditions, we now find ourselves dodging the showers. Over the last few days there have been some fairly hefty downpours, which in the first instance (as I explained in my last post), were quite welcome, and no bad thing. The problem is that the wet weather now seems to be hanging around, and so for picking purposes, this can be quite tricky.
At first light today we were quite optimistic as there was plenty of blue sky in evidence. However, as the morning progressed, so the clouds started to gather, and at times, almost looked a bit threatening.
With one eye on the weather, the first grapes arrived mid-afternoon (by which time the sun had returned). As in previous years the 20kg baskets of grapes from our own vineyards arrived by truck, already palletised in the vineyard. This is very much the modern trend for delivery to wine cellars, which admittedly does save quite a lot of physical work in the bodega – offloading individual cases by hand.