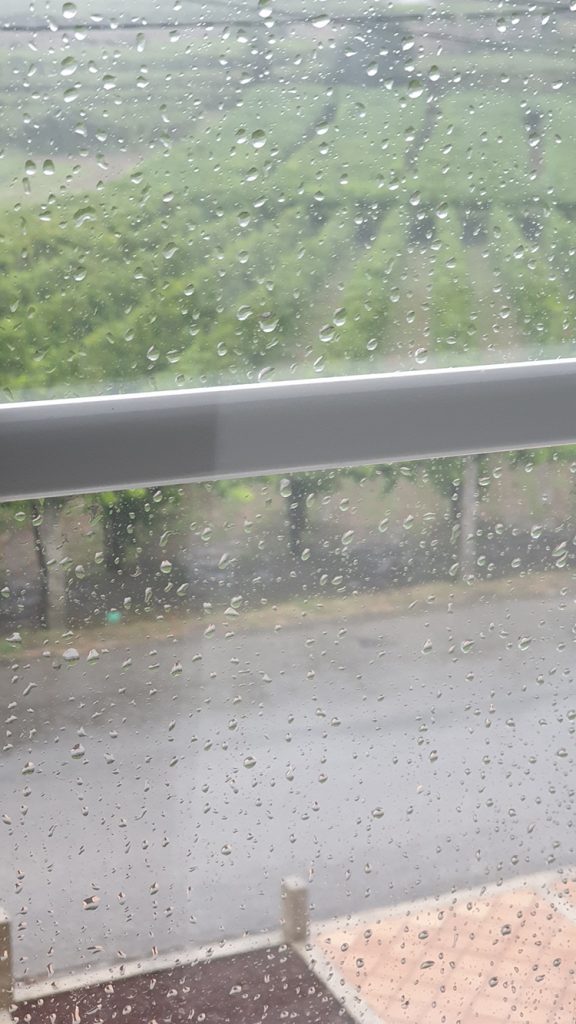 Well, we needed rain….
September 6th, 2022 | Bodega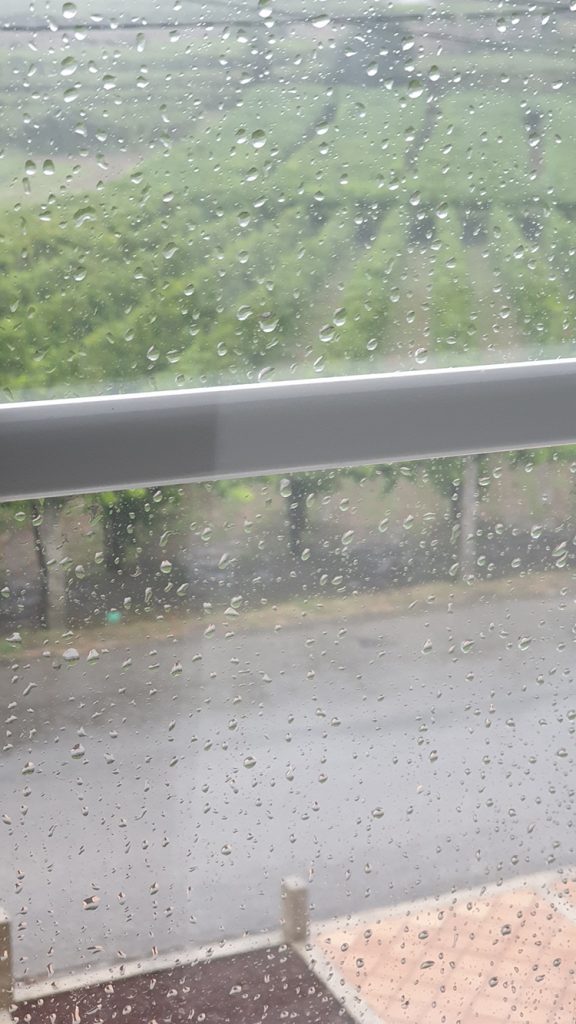 Finally back to work after my brush with Covid, catching up and making final preparations for our harvest. The bodega is pretty much set up, all equipment cleaned and tested, so now all we really need is a few grapes!
After a couple of months of completely dry, mostly hot, sunny weather, we now have rain! So far, this is not such a bad thing, as long as it doesn't persist for too long.
Under normal circumstances rain around harvest time would be considered a bit of a disaster, but this year that is slightly different. Firstly, and most importantly, the grapes themselves are in a good sanitary state, meaning that because of the hot, dry summer the risk of disease has been low (to date). Having said that, the downside of such a long dry period is that whilst the grapes are healthy, they are all 'skin and bone' (well, skin and pips actually), there is not a lot of pulp/juice. In a year when grapes are already selling at a record high this would mean that we are paying a huge amount of money for fruit with only very low yields. Economically, a disaster. At least now, given a little more time, the grapes will absorb a little of this rainfall, and return to something approaching a reasonable level of grape must (juice) without too much dilution.
Another small side benefit of the rain is that the fruit will be rinsed and clean. The lack of rain has resulted in the ground under the canopy being very parched and dry. If the wind blows then the dust from this arid ground blows into the canopy and leaves the fruit coated with a fine powder. If this fruit is pressed without being washed by rain, then the must will contain an amount of dust/soil particles that would require more time for settling after pressing.