Bodega Tetris
June 23rd, 2022 | Bodega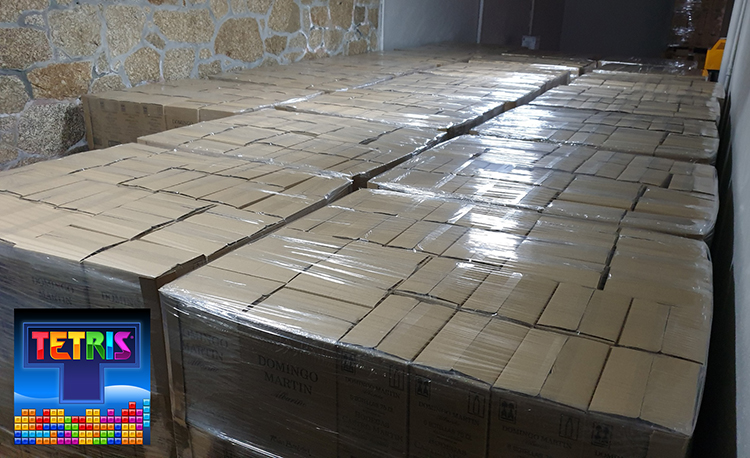 The good news is that we have orders, but the bad news is that we have nowhere to store them!
Owing to the current supply chain problems and delays to our orders of dry goods, we are now obliged to hold much more floor stock than usual. One of the items in short supply is bottles (which are possibly more valuable than gold to wine producers at the moment). With this combination of additional stock holding, and preparing large orders, we are simply running out of storage space, and this is also compounded by the fact that we are obliged to bottle even more stock again early next week, thereby adding to the congestion.
Yesterday I was was down in our cellar arranging pallets, trying to make the most of every square centimetre of space. Believe it or not I was actually using a tape measure at one point, calculating the best permutations to maximise the space that we have available. In effect, it was really like a huge game of Tetris as the pallets were slotted into their spaces!
Hopefully, we will be able to get some of these big orders on the road