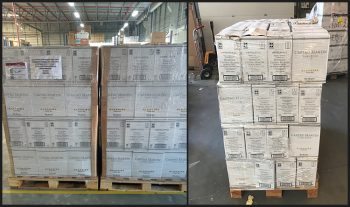 Guess the destination….
May 16th, 2022 | Customers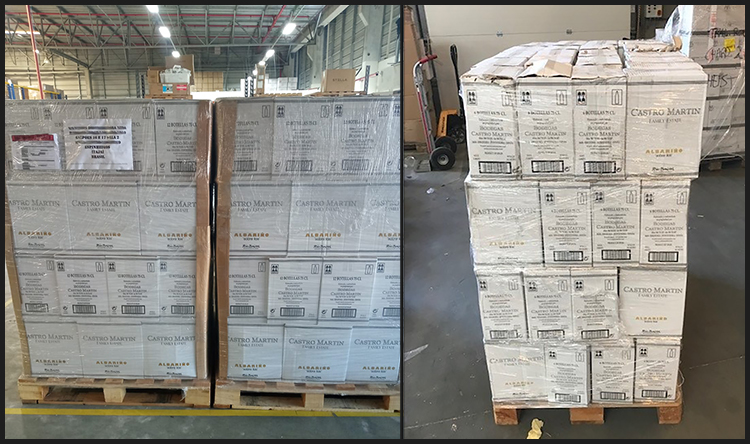 We are fortunate enough to sell our wines around the world, usually delivered either by road or by sea (and very occasionally using air freight). Normally wines are delivered to European customers by road, and then to more distant locations by sea (sea containers can often take several weeks to reach their final destination). The biggest drawback of shipping by sea container is the lack of temperature control, when wines can be exposed to extreme heat that can damage wine in various ways, the most obvious being maderisation. Using a refrigerated container is the possibly the only real solution, albeit this can be prohibitively expensive (especially during the current supply chain crisis and shortage of containers). Another, less effective alternative is the use of a thermal blanket, that effectively lines the interior of the container in a thermal, foil type material. This has only limited benefits and does not offer any of the guarantees of the refrigerated alternative.
So, not only can wines be damaged by temperature whilst in transit, but they can also be manhandled and physically damaged, as illustrated in today's photo. Our picture shows two shipments – one to Belgium, and the other to Brazil. Now, you could be forgiven for thinking that the one on the left is Belgium, and on the right is Brazil… but you would be wrong. The Brazilian cargo arrived in pretty much the same condition that it left our cellar door, whilst the Belgium shipment? Well, we have no idea what happened to it. It would appear that not only were the pallets dismantled, and badly reassembled on a cheap pallet, but the cases on top were damaged, and an entire layer of cases had actually gone missing – we assume that they had been stolen!  I should mention that in all cases that the shipping companies are arranged by our customers, and that once a pallet has been loaded on to a truck or container, we are no longer liable for its journey. The good news is that all shipments are automatically covered by transit insurance, and hence the Belgium incident is now under investigation.