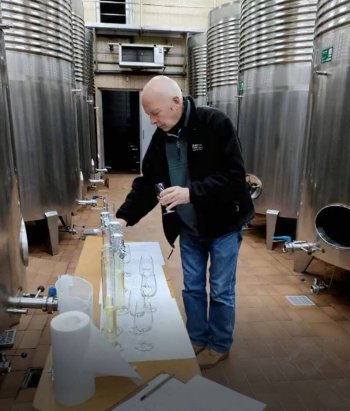 Some rain… at least!
March 15th, 2022 | Bodega
The winter of 2021/22 must surely be classified officially as 'dry'. Over the last month or so there have been a few light showers, but nothing of any real significance. It is only in the last week that we have experienced some heavy downpours, but to be honest, we would probably need at least another few weeks of this to replenish this winter's shortfall completely. Having said that, it appears that this might not happen, as the sun has now returned and the immediate forecast does not predict much rainfall.
In the vineyards our pruning is finished and we are now simply tying the last few vines before this year's vegetation springs into life. The only real benefit of the dry weather has been the slightly more favourable conditions for pruning.
As we get closer to springtime, our thoughts return to the cellar, where our wine has been resting quietly on its lees. Of course, we taste regularly over the winter, but it will soon be time to consider blending and racking, and the launch of our 2021 vintage.