Before and after
December 30th, 2021 | Holiday ramblings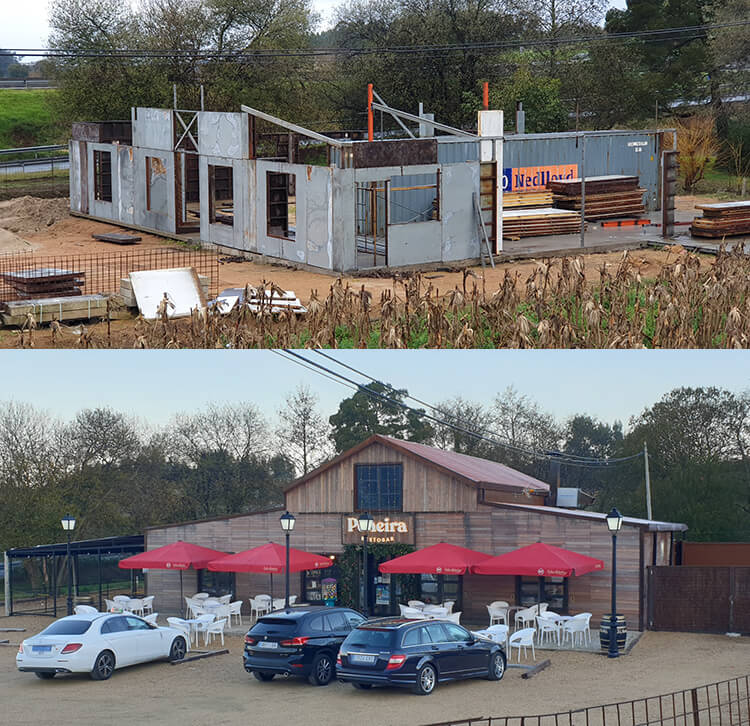 As most businesses are closed at this time of year, or at least very quiet, I thought that I would do a quick catch up on a post that I made about a year ago.
About a kilometer from the bodega, a very strange structure appeared. The metal frame of a building, but somewhat strangely, built around a 40ft shipping container at it's core. Of course, it was this part of the construction that really attracted my attention, and my mind was working overtime trying to figure out what the building could be. With an integrated shipping container I assumed that it might be some sort of storage facility (especially being located adjacent to a local motorway). I was wrong.
Progress of construction was slow, probably owing to the pandemic, but by the end of summer 2021 a bar/restaurant emerged, with a wooden exterior giving it the appearance of a large cabin.
To be very honest I haven't tried it yet, but I will, if only to find out how the container has been integrated into its design.