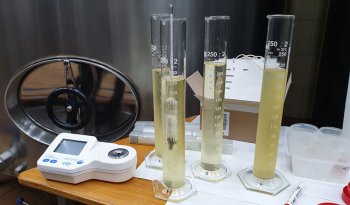 Harvest 2021 – Day 4
September 20th, 2021 | Bodega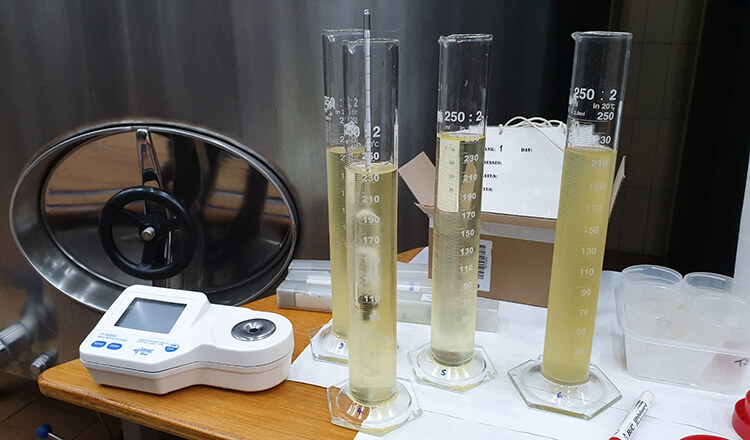 After a long, exhausting night in the bodega on Saturday, we had our fingers crossed that Sunday might be just a little less hectic. The day itself started with bright sunshine, albeit (as has been the pattern this summer), temperatures in the low to mid 20's (70-75°F). Indeed, the night had been quite chilly, and so sweaters were needed fist thing, for our journey to the bodega.
However, after two and a half days focusing on the vineyards, it was time to start a little work inside. The first tanks were racked, and the clean grape must moved to new tanks ready for fermentation. Our fermentation never starts immediately simply because the juice is too cold (having been chilled rapidly in order to help the wine settle). It usually takes at least a few days for the temperature of our tanks to recover sufficiently for seeding.
Our day ended in the early hours of Monday morning, with everyone feeling just a bit jaded after a hard weekend. Thankfully Sunday was not quite as hectic as our peak on Saturday evening, which is probably just as well. The good news is that after this busy weekend we have probably crossed well into the second half of our harvest.