Harvest 2021 – Day 2
September 18th, 2021 | Bodega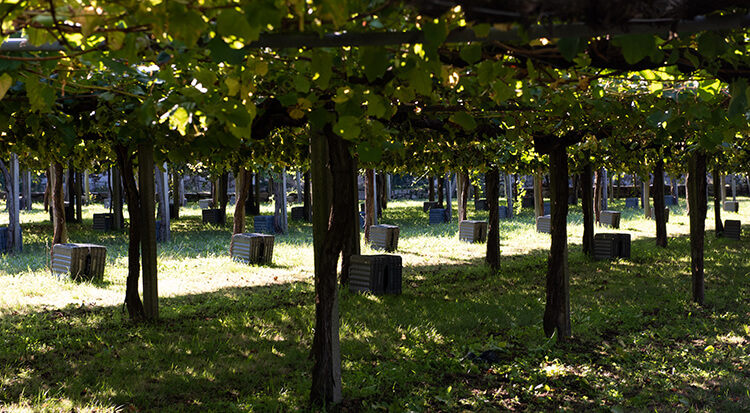 On Friday morning we opened our shutters under grey, cloudy skies with cool temperatures. All fingers were tightly crossed, as the threat of rain loomed over us.
I mentioned yesterday that I make a post about our grapes, and their quality. For the last two years, we have had what I describe as a-typical vintages – warm, dry summers resulting in low yields and very high alcohol. In 2019 and 2020 it was not uncommon to see albariños of 13% or even 13.5%, whereas several years ago, the 'norm' would perhaps be nearer to 12.0% or 12.5%.
So far, it would appear that we will might produce wines that are much nearer to the previous level – my early prediction would be nearer to 12%. The grape must is certainly not as thick and viscous as the last two years, the result of a much cooler summer and just a little rainfall in recent weeks. Obviously we will be able to make a much better judgement of this in a weeks time, when we have all of our crop safely gathered in.
As far as day two, was concerned, it turned out to be a half day of picking, as the rain arrived more or less as forecast. It was really just a short, but significant downpour, and by late afternoon the sky was already clearing. Of course, we did not want to gather damp fruit, and so by lunchtime vineyard work was suspended for the day.