Damp and miserable
September 7th, 2021 | Pre-harvest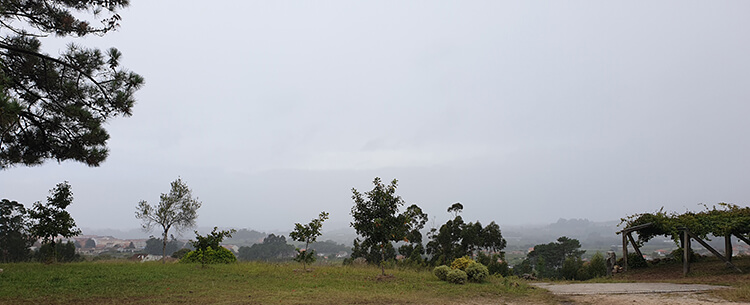 In the final days before our 2021 harvest the weather is not being too kind to us. Yesterday evening we had a weird, two-part thunder storm. The first part dry, with no rain, just the thunder and lightning, and the second just heavy rain with no thunder. Fortunately, the wet part didn't last too long.
This morning we have had a few odd showers, or the threat of showers and the whole region is simply cool and overcast. More rain is forecast in the coming days, but we hope that the worst might be behind us before we start picking some time next week (we think).
Meanwhile, inside the bodega, we are almost ready to start! Everything has been thoroughly washed, cleaned and polished, and we are now just in the midst of testing our systems – pumps, temperature control, etc., in preparation for the onslaught!