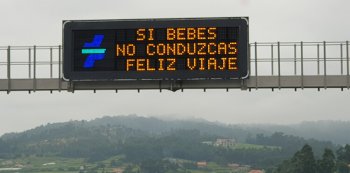 Babies! Don't drive!..
July 20th, 2021 | Odds & Sods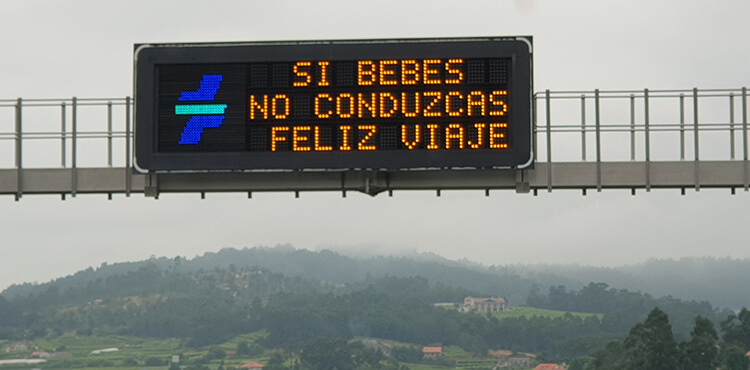 I speak English, French and Spanish, albeit that my French is getting a bit rusty now, as I haven't used it for some time. When I do occasionally try to use it I often throw the odd Spanish word into the middle of a sentence – completely unwittingly.
This morning on my way to work I glanced up at the motorway gantry (see photo), which, for a split second, my brain translated as "If babies don't drive, have a happy (safe) journey!" What? Babies driving? Of course, I quickly realised and re-adjusted my translation to the real meaning "If you drink, don't drive – Happy journey!" Beber is the Spanish verb to drive – nothing to do with bébé, the French word for babies!
Actually, in this photo you may also notice the dreadful weather. Not raining, but heavy grey skies with low cloud, and damp hanging in the air. Last week we had a few very hot days at a little over 30°C (86°F), but on Sunday the cloud moved in at it has remained cool and damp ever since, at just under 20°C (68°F).
Of course, this type of weather is far from ideal, the only positive being that it is not the type of warm humidity that would create an even more prefect breeding ground for vine disease. However, we still have to remain very vigilant.