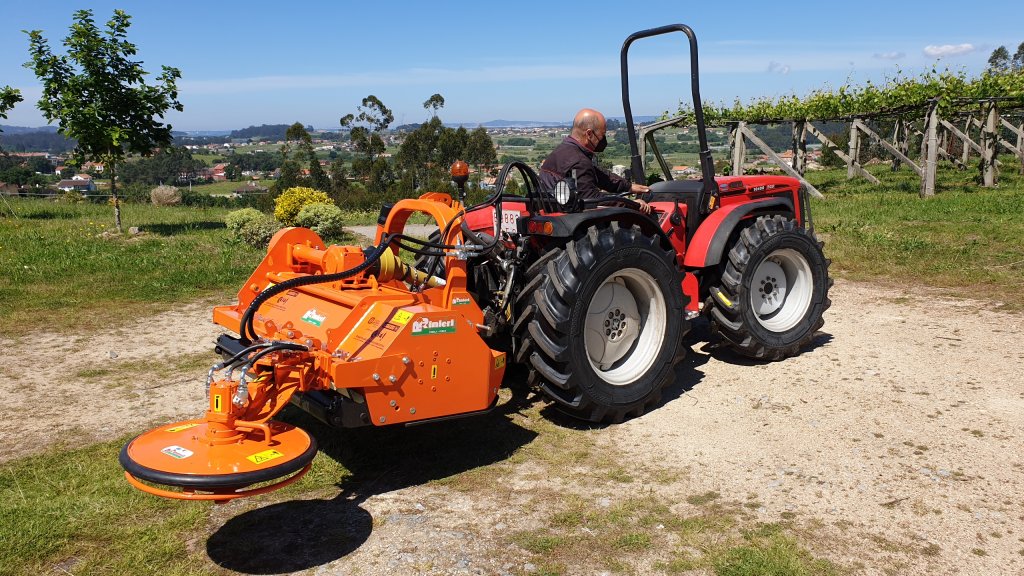 Coup de grass….
May 24th, 2021 | Equipment
We are always working hard, not only to retain our status as sustainable producers, but also to move as close as we can to being classed as organic. Of course, our humid, unstable climate prevents us (and every other Rias Baixas producer) from being officially certified as organic, but nevertheless, it doesn't stop us from trying.
Obviously we do not use herbicides in our vineyards to control the grass, but have always opted for the more laborious task of simply cutting. Between the rows of vines this is not too difficult, but then, between the vines themselves, that has always been a bit more complicated…. until now.
We have invested in a new attachment for our tractors, which has a special, spring loaded arm that extends out to cut between the vines. This is best demonstrated by the video (please bear in mind that this was only our first test run, and that we still had to make quite a few adjustments to make it more efficient and effective).