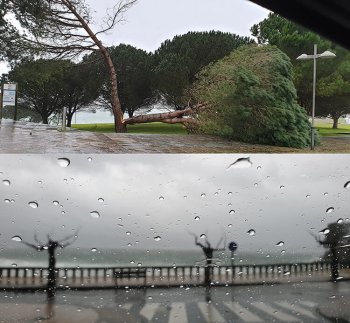 Stormy weather
February 20th, 2021 | Vineyards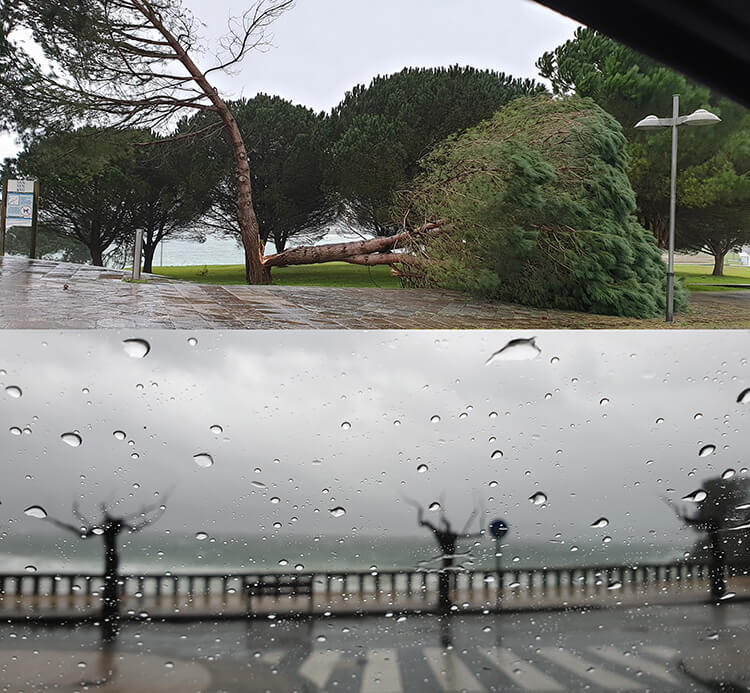 February continues to be extremely wet, the result being that parts of our vineyards are now very soggy underfoot (to say the least). Certainly, we will not have to worry about the water table being replenished this winter! In the month to date we have  been limited to just one or two dry days, once again making pruning conditions most uncomfortable for our hard working team.
This weekend is proving to be particularly stormy, even by Galician standards. High winds, driving rain and, of course, our lockdown means that it is really a moment to batten down the hatches and simply remain indoors.
As a brief aside, I was just a bit puzzled to see a couple of street sweepers working at the height of the storm. Armed with just a couple of brushes they were doing their level best to sweep up the fallen leaves, and despite their valiant efforts, I have to admit that they were simply fighting a losing battle!