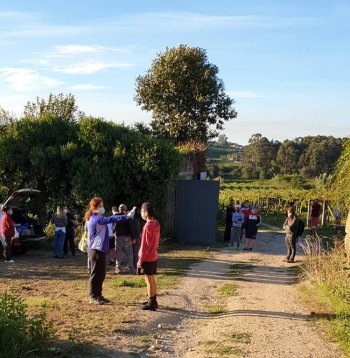 Harvest 2020!
September 7th, 2020 | Bodega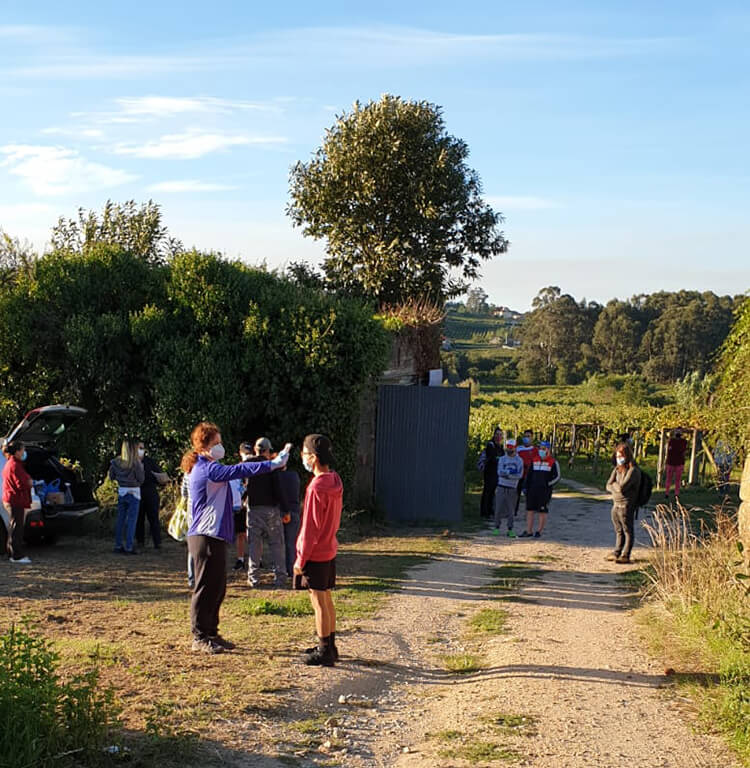 Yesterday (Sunday) every person in our picking team went to hospital….. for a Covid test (happily no one tested positive).
On a bright, sunny, albeit windy Monday morning we kicked off the 2020 campaign, with yet more health checks! This time it was a simple temperature test, with every detail carefully noted. This was followed by a brief training session about the various Covid protocols in the vineyard, mostly to do with the handling of equipment and social distancing. This year there will be no picking in groups, every individual will be distributed evenly throughout the vineyard. (Probably quite boring for our team, with not too much opportunity for social interaction, but in 2020 this is our 'new normal', at least for the time being). We are, of course, obliged to take this pandemic very seriously.
By the afternoon, our presses were already working, with their familiar droning motors echoing throughout the bodega. This is really the moment that you know the harvest is underway.
The tasting of the first juice revealed a bright, intense fruit, typical of the albariño grape, and backed by a very good level of acidity. It will be some time before we can assess the yield of the 2020 harvest (volume of litres per kilo of grapes). We are especially cautious after last year's low yield, and a very dry summer this year. Only time will tell.