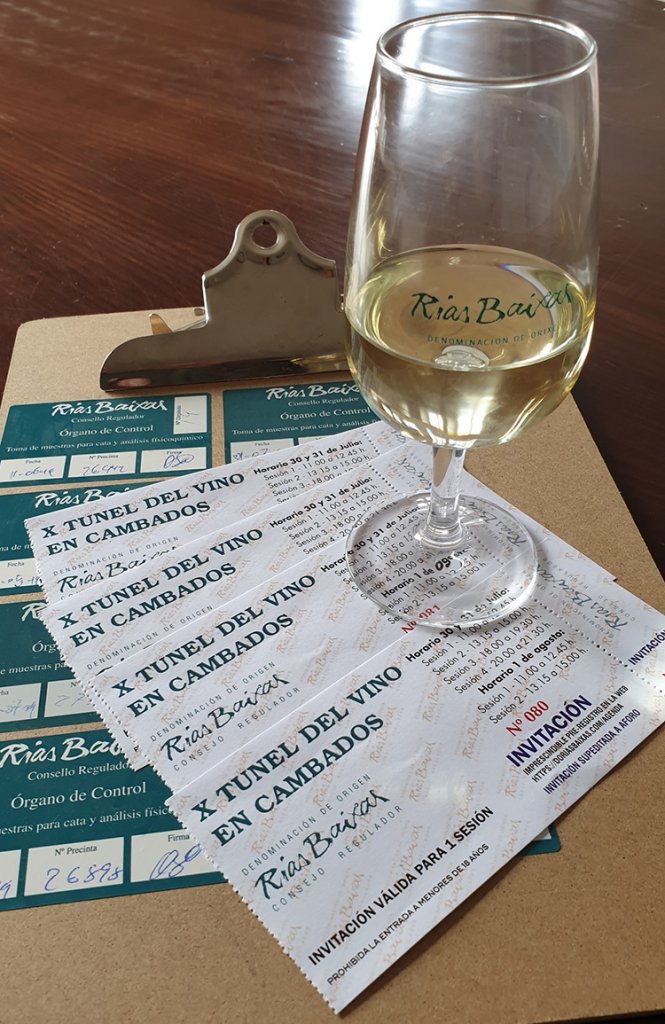 Albariño Festival 2020
July 28th, 2020 | Fiestas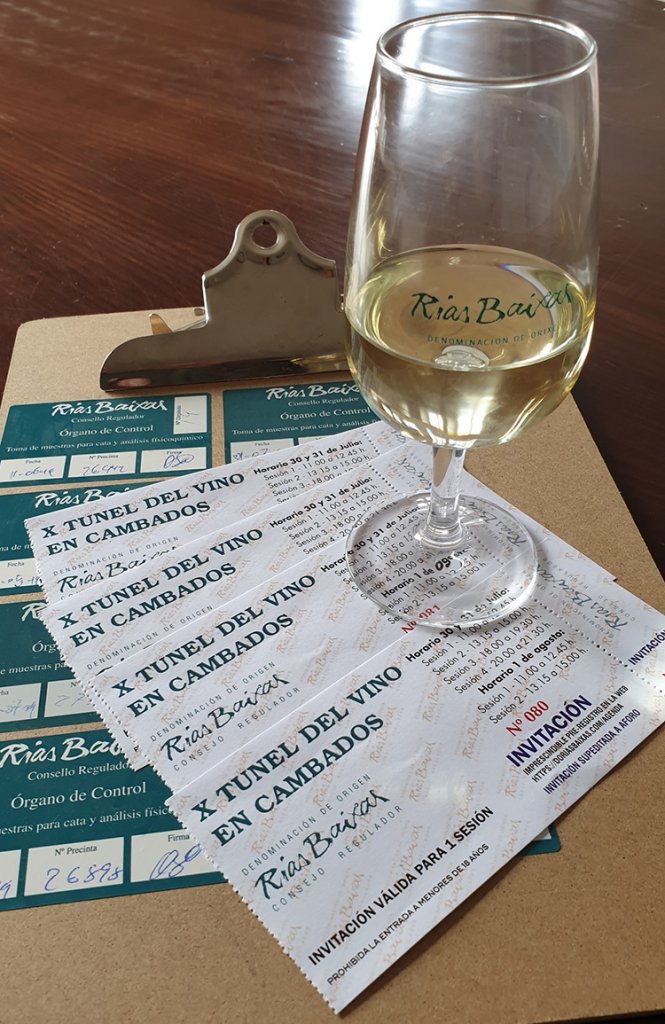 This week the town of Cambados would normally be bracing itself for the start of the Annual Albariño Festival…. but not this year. At great economic cost to the town, the vast majority of events have been cancelled, for obvious reasons. The centrepiece, and biggest money-spinner, would normally be the Festival itself, whereby the town square would be lined with stands from the various bodegas offering the chance to sample their wares (albeit 'sample' is perhaps something of a euphemism that others might describe as more of a 'binge').
The tasting competition is still happening, although the big celebration lunch and presentation of prizes, normally held at the end of the festival, has also fallen victim.
One of the few surviving events is the tunnel of wine, for me at least, the most worthwhile part of the whole festival. An opportunity to taste a large number of albariños all under one roof, in a relatively peaceful environment.
Now, how a large tasting will work under social distancing rules is another matter, but I will let you know next week. The only thing that I can say for sure is that I will have to remove my mask for tasting (although it is now compulsory for us to wear masks in all public places, subject to strict on-the-spot fines for non-compliance)!