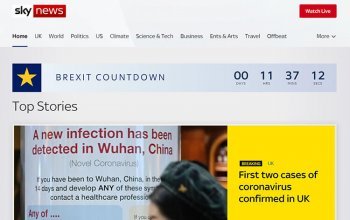 It's over!
February 7th, 2020 | Business
After year's of discussion, debate, argument (and perhaps just a little coercion), Brexit is finally done… on paper at least. Of course, there are still a further 11 months of negotiation to complete before we finally know how the UK economy will emerge from this, the biggest political upheaval in modern history.
At midnight last Friday (11pm UK time) it was all over, with perhaps just 52% of the UK population in celebration whilst the other 48% were possibly still reeling in shock and disbelief. To say that the UK was polarised by this event is something of an understatement. Crowds gathered, corks were popped – some for joy, others in consolation. Some wanted bells to ring out around the nation, whilst others held candlelit vigils. It was a moment of great division.
In reality, after all the brouhaha, the 'celebrations' ended up being a bit of a non-event. For me, there was one person in particular who summed up the moment beautifully by offering us the best possible solution – "we'll just have a cup of tea and go to bed"!
For now at least, we have no real option but to sit back and see what the future brings for our trade with the UK.