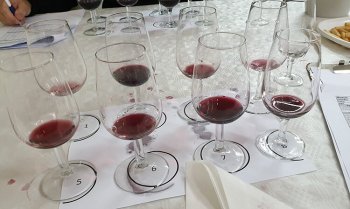 Impromptu tasting….
January 13th, 2020 | Oddballs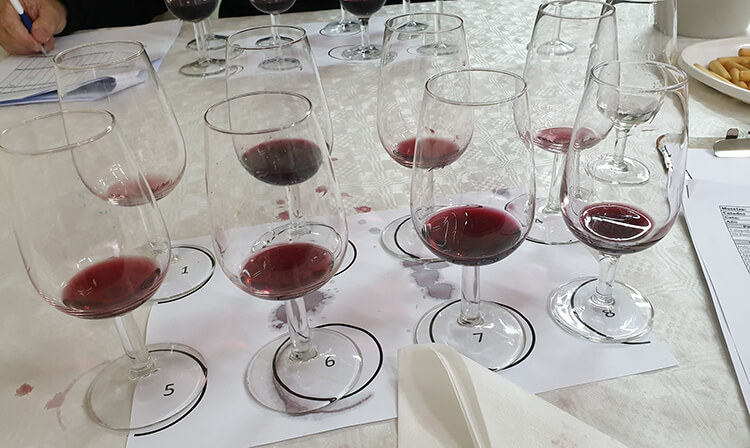 The other day, completely out of the blue, I was invited to a tasting. That, in itself, would not seem odd, except that this was a tasting of the Aglianico grape, on this occasion made in the Puglia region of south-east Italy! An old and very well-known variety in Italy, Aglianico is characterised by its deep crimson colour, together with an unexpectedly high level of tannin and acidity (making wines with excellent ageing potential, and explaining why it is sometimes referred to as the 'Barolo of the South'). This tasting however, was not of mature wine, but young, raw wines exclusively of the 2019 vintage – a bit 'mouth-puckering' to say the least!
Please don't ask me why there would be a tasting of young Italian wines in a fairly remote part of Galicia, but suffice to say that it was held at the oenological research centre here in Ribadumia. Not, I should add, anything to do with the possibility of planting Aglianico here in our region, but rather as part of a private research project – I was simply a guest taster. Of course, as a former wine buyer, I had actually bought wines of this grape/region for my former Company, and, I suspect, that I may have been the only taster in the room with previous knowledge of this grape!