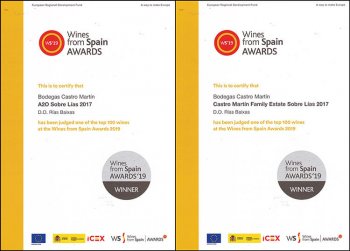 Humble Pie
November 18th, 2019 | Competitions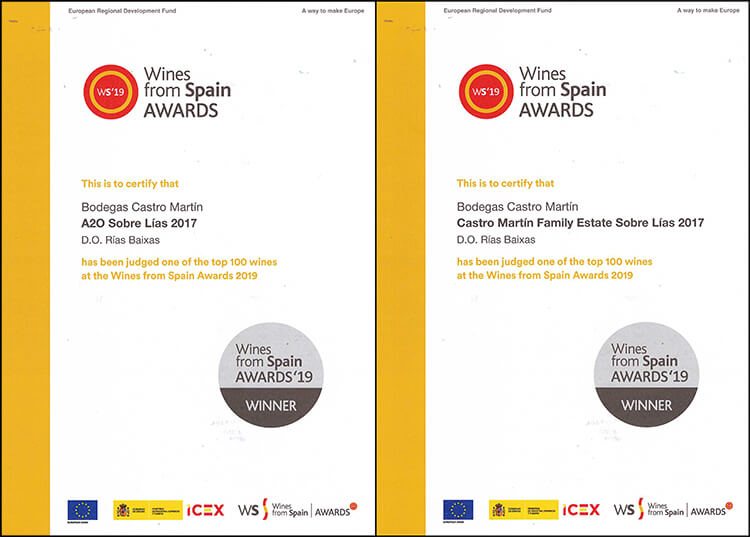 Only a few days ago I said that points and medals were not our 'raison d'être' here at Castro Martin. Of course, as luck would have it, just a few days later, we win accolades for two or our wines!
Back in the summer I submitted a couple of bottles to the Wines from Spain Awards, organised by ICEX in London. These awards were quite different in that they were judging all the wines of Spain and not only albariños. Of course, the wines were categorised and tasted in organised flights, but the objective was to simply identify the best wines of Spain, regardless of whether their origin was Catalonia, La Mancha or Galicia.
In the end, there were no Gold, Silver of Bronze medals, just the top 100 Wine from Spain (judged by a few notable MW's) Result?……
The two wines that we submitted were BOTH voted into the top 100, and we were the only Bodega in Galicia to achieve this distinction!