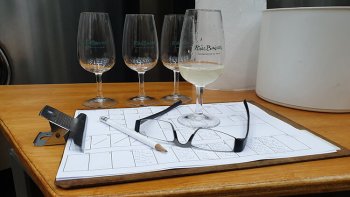 2019 – First taste
October 29th, 2019 | Post Harvest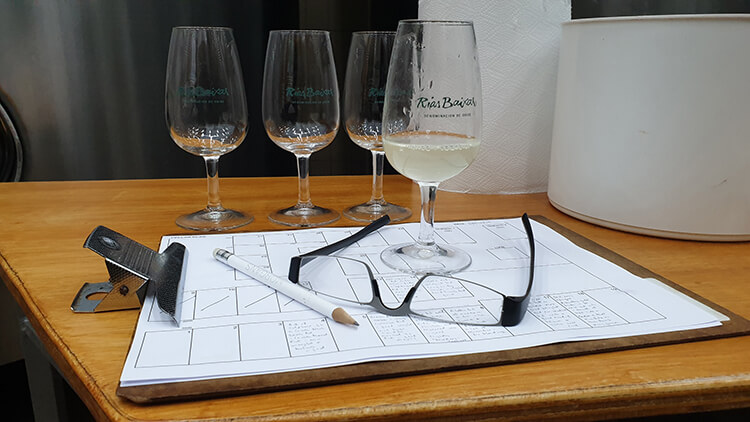 A week or two ago I mentioned that our 2019 wines have finished fermenting, and so this week we have attempted our first serious tasting. It's still very early days, but using our experience of past vintages we should be able to glean at least some idea of the overall quality of the vintage.
The first thing that I should say is that every tank is still a little saturated with CO2 (which is perfectly normal and no bad thing at this point). The wines are therefore just a bit gassy and also completely opaque. There are fine particles of yeast, bentonite etc., still 'suspended' in the liquid, and they will need more time to settle before the wine becomes completely limpid.
Our first sensory impressions are often those of residues of sulphur and/or yeast, but as with the opaque colour, these will dissipate over time. Our challenge at this moment is to try to 'see through' these minor diversions and explore the underlying wine.
The first characteristic of 2019 is the fresh, ripe, floral nose – perhaps not as full and ripe as 2018, but actually more in keeping with a typical albariño vintage. At this time there is also a noticeable saline 'lick' on the palate (a characteristic that I love), and more importantly the wines are well structured and balanced by a zesty, citric, green apple acidity. This green apple component is typical when the wines are very young, but this will evolve over time, more especially after our extended period of lees ageing. I always say that a good albariño can but a little 'angular' when it is youthful, but will always soften and that these harsh edges will round off with age.
In summary, the 2019 is actually much better than I thought it would be, in the sense that I thought it could be slightly a-typical and more like our 2018. This is not the case, and I have a feeling that we could be sitting on something very good – the only pity being that lower yields means that we have less wine that we would have liked.