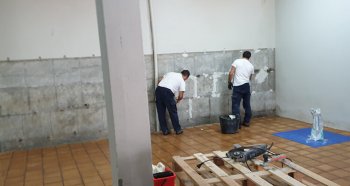 We have wine!
October 17th, 2019 | Bodega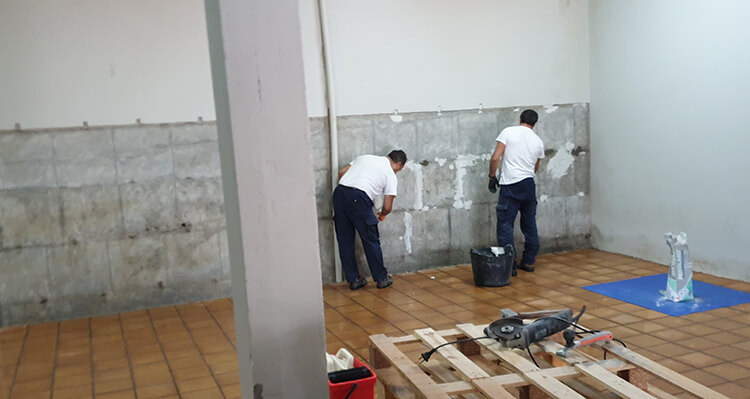 There is a moment during the fermentation when the grape juice (or must) becomes wine – obviously when the degree of alcohol in the must passes a certain point. This week we have finally reached the end of our fermentation period, and so, without hesitation, we can say that we have wine. Our 2019 albariño "est arrivé"  (as they might say in Beaujolais)! Naturally, we are quite anxious to taste the new wine to see what the harvest has given us, but to be honest, this is probably the most difficult time of their entire evolution to try to pass any definitive judgement. The wine are still cloudy, extremely raw, and full of carbon dioxide (which at this point, is no bad thing, as it helps to preserve the wine and keep it fresh). It will be at least another few weeks before we have our tasting glasses poised, ready to draw any serious conclusions.
In the meantime, our renovation and repair work continues, but as the weather has now taken a turn for the worse (some periods of heavy, wintery rain), we have now moved indoors. In our stock storage cellar, we had a bit of a problem with the penetration of damp, and so, rather than just giving the area a quick lick of paint and hoping for the best, we decided to rip the cement rendering off completely and start again. In today's photo you can see our guys hard at work doing the preparation work – we are just so lucky to have such flexible and versatile people!