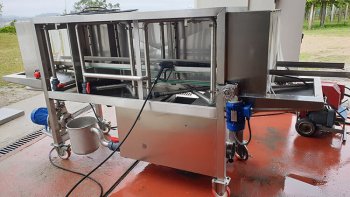 Deep clean under way
October 1st, 2019 | Bodega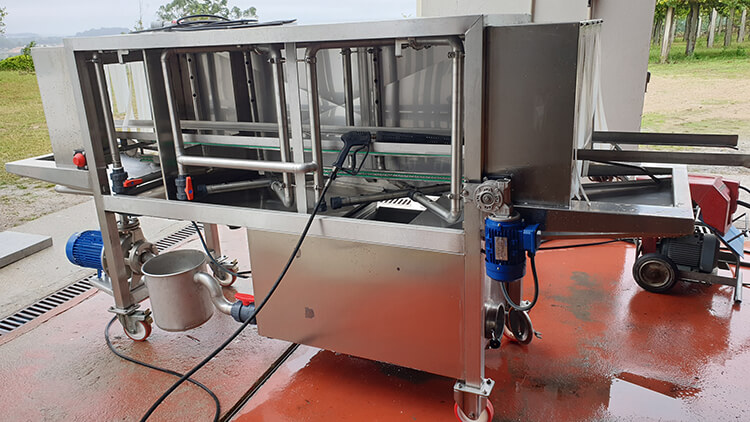 The minute that the last press is emptied, and the last drop of juice is safely delivered to our tanks, the cleaning can begin. And this is a pretty big job because, as I have mentioned many times before, grape juice is very, very sticky!
Every piece of equipment that has been used has to be dismantled, the most difficult of all being our presses. Floors, walls, hoses, tanks (obviously only those that are now empty!) – everything item has to be washed and scrubbed until it is spotless. Today's photo shows our case washing machine, which whilst never comes into direct contact with the wine or must, is still stripped to its bare skeleton to be cleaned.
Meanwhile, in the cellar, the wine making continues, carefully monitoring the progress of the fermentation, perhaps adjusting the temperature of a tank by a degree or two, to control how quickly it is advancing – nurturing and encouraging each tank like a small child!
At the same time we cannot afford to forget that we also have customer orders to prepare – as I said to someone only today, our job at the moment is like a juggling act – trying to keep everything up-in-the-air and moving along.