Harvest 2019 – Day 7 (Sept 18)
September 19th, 2019 | Bodega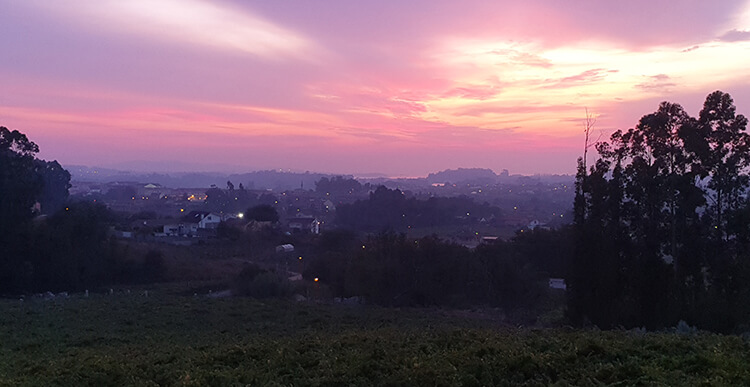 In theory at least today should be the last day of our 2019 campaign. We are finishing the last part of our Pazo vineyard and then all that remains is one parcel in our vineyard here at the bodega. Of course this means that at least our last grapes don't have too far to travel, and we should be able to gather everything in more quickly.
Although there is not too much happening in the vineyards, inside the cellar the real work is just beginning as we get the fermentations under way. The majority of our wine making process is much the same every year, but having said that we do not stand still. We will be experimenting with at least two or three tanks this year, trying some new techniques and perhaps some new products (usually in the form of different types of yeast). As I have always said, we always work with quite neutral yeasts, as we do not really want our wines to impart any strange flavours or aftertastes – we simply want our customers to be tasting the grape variety itself, something typical and certainly nothing artificial.
Of course our yeast suppliers always arrive charged with glossy brochures, new products making various claims about what they can do. We do not dismiss them completely, but rather 'dip our toe' by perhaps making one or two tanks of something different. The proof, of course, is always after the fermentation is complete, when we raise the first samples to our lips.
And so, with year another year behind us the sun sets on the Salnés Valley, and the final curtain falls on the 2019 harvest. All that remains now is a bit of wine making, and of course, my annual vintage report! Thank you and goodnight…..