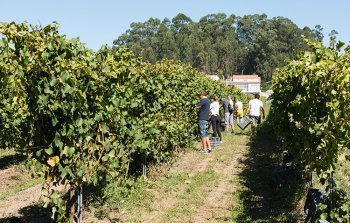 Harvest 2019 – Day 2 (Sept 13)
September 14th, 2019 | Bodega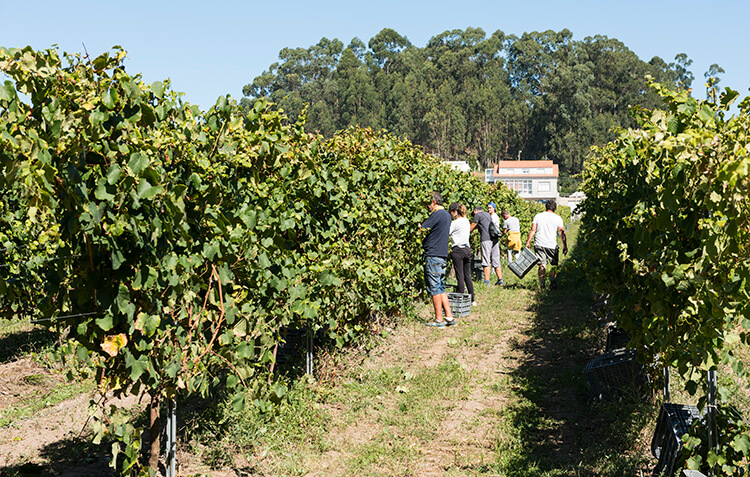 I should probably start by saying that day one was not without it's hiccups. For example, a couple of temporary staff did not turn up for their evening shift in the bodega, and at one point our refrigeration machine (for cooling the tanks) cut out completely. We immediately called the engineers (to fix the machine – not to work a shift!), but before they even had chance to arrive, the machine miraculously started to work again. Of course this equipment is fundamental to our wine making (temperature control) and such random, unexplained failures can leave you with quite an uneasy feeling. Fortunately we can monitor this system during the night (by mobile phone), but checking your screen at 5am, after a late night, does not make for restful sleep!
Friday, our second day, was not only sunny but was probably the hottest day of the summer so far! By midday the temperature was already 28°C (83°F) and climbing. By mid-afternoon it had reached a baking 35°C (95°F). We were trying desperately to keep our picking team supplied with fresh water, although I'm sure that they would have preferred cold showers!
One important feature of the 2019 vintage is that it will probably be quite small in volume. Not only are the bunches and berries small, but the yields of kilo/hectare are also well below the norm. Growers simply have far fewer kilos than they thought, which I guess in the long-term, could have an effect on prices. On a more positive note, the must from the presses appears to not only be very concentrated, but also very clean.
Today I have included a photo of one of our lesser known vineyards, from which the eagle-eyed amongst you will spot immediately, is not a 'pergola' vineyard (but still produces some of our better grapes).