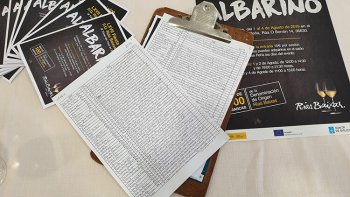 Cambados tasting 2019
August 5th, 2019 | Denomination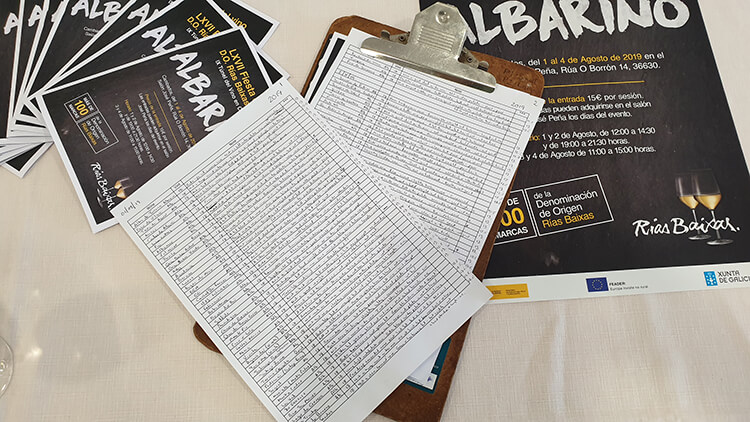 Every year, as part of the Annual albariño festival, there is a 'Tunnel of Wine' tasting. There are usually between 150 and 200 wine to taste, the majority being albariño and mostly from the current vintage – this year the 2018's. In addition there are a number of blended wines (many that include albariño in the mix), a table of red Rias Baixas wines, a table of sparkling wines, and three tables of older vintages (often presented as the 'prestige', limited edition wines).
If you refer to my recent notes about the 2018 vintage, you may have read that I consider 2018 to be a-typical, and this theory was largely supported by the tasting. For example, there were very few albariños in the room with less than 13% alcohol, some with 13.5% and even one or two with 14%. In circumstances such as this then it is really down to the winemaker, and how they are able to 'handle' the alcohol and ensure that it is well-integrated into the finished wine. For example, there can be nothing worse than an albariño with alcoholic 'afterburn' (a slight burning sensation in the throat), in a wine that is normally considered to be light, clean and refreshing.
Of course, many of the top bodegas have still made very good wines (albeit there were also one or two slight disappointments). On the other hand, there were also a few wines that provided a pleasant surprise too – always an opportunity to discover something new or perhaps a label that you didn't really know before.
Having said that, the best wine in the entire tasting was a 2015 wine on the prestige table. Although I must also say, trying to be completely objective for a moment, that our very own 2018 Castro Martin fared rather well too – certainly in my own top 10!