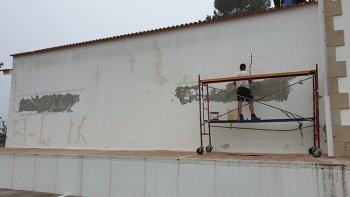 The cracks are appearing….
July 23rd, 2019 | Bodega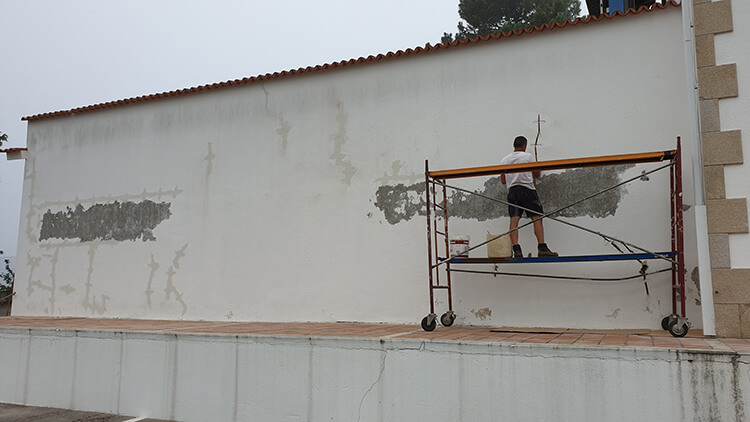 It's not only wine making that we do here at Castro Martin, occasionally we have to catch up on a bit of maintenance as well. At times our guys are spread pretty thinly as we move from one chore to the next. One day they could be in the vineyard, the next could be bottling, or a bit of building work, or a bit pf painting – and so on. I think it would be fair to say that no two days are ever quite the same.
Over the last months, possibly year or so, cracks have appeared in one of our walls, that could, in some way, be attributed to the extreme temperatures that are 'captured' by the front of our building. I say captured simply because it's a real sun trap. Facing directly south, with no shade at all, and with our white walls focusing the heat, the outside temperature can easily hit 40°C (104°F) on some summer days. And don't even mention the temperature of our cars. The door handles and steering wheel can almost be too hot to touch! So this heat could certainly be one of the contributory factors in creating our cracks…
Yesterday we started on a few repairs, as this wall needed repainting anyway. Cutting channels (that looked a little like Frankenstein's monster), and 'stapling' it to stop the cracks from spreading further….. simple! Once complete, we will paint with a special, weather resistant paint. Job complete, and on to the next.