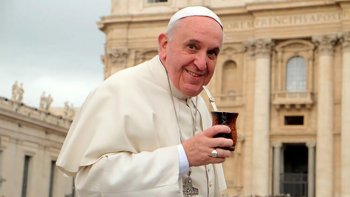 If it's good enough for the Pope…
July 18th, 2019 | International News
The relationship between the church and wine making is, of course, common knowledge. When the Popes themselves were installed in Avignon in the 14th Century they had a great fondness for the wines of Burgundy, and it wasn't too long before the they established their own, slightly more local vineyards, around the newly constructed castle of Châteauneuf, mid-way between Avignon and Orange. By 1936 Châteauneuf-du-Pape became the first official wine-making Appellation (AOC) of France. This was done not only to improve quality, but also to protect the name and the reputation of their wines from fraudulent copies.
Today there is still a wine made in the region (by Château Sixtine) called Cuvée du Vatican. and it is no secret that the current Pope, Pope Francis, is quite fond of an odd glass of wine (also sustainable coffee), although we can't confirm any personal leanings toward the wines of Rias Baxias. He recently said "Water is needed to live, but wine expresses the abundance of the banquet and joy of the celebration," and later concluding, "Wine is necessary for the celebration."
It is a sentiment that certainly has my blessing!