End of an era
July 1st, 2019 | Bodega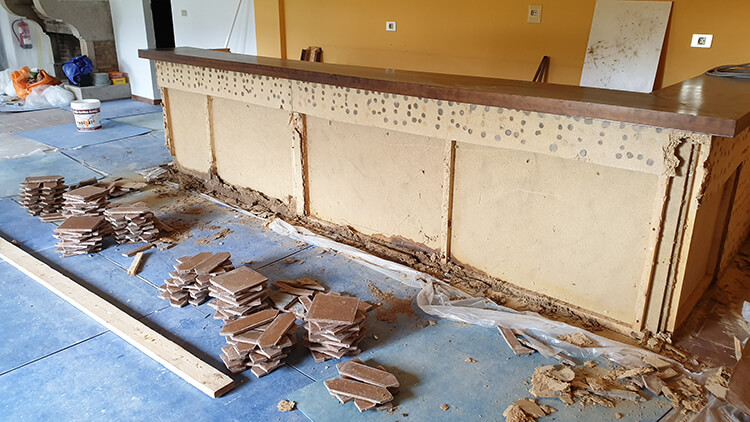 We've been working on updating our 'salon' (meeting room, tasting area) for some time now. As two or three of our own team are already highly-skilled builders we made a decision to keep the work in-house. The only downside to this is that these same guys have to simultaneously continue with their normal chores, both in the vineyards and the bodega. This means, of course, that the work has not progressed as quickly as if we had used outside contractors. However, on the plus side, we know that they are doing a good job (quite unlike some of the shoddy workmanship that we have uncovered during these alterations)!
Take our tasting bar for example. It seems that we have dismantled it just in time – before it actually fell down of it's own accord! The tiled surface on the front and sides was actually glued to very poor quality chipboard, that we now know was completely rotten and crumbling. Indeed, when we removed the tiles, they were already more or less falling off by themselves!
So, after more than 30 years of tastings and probably thousands of opened bottles, the old bar is no more, and we are currently working on several design options for it's eventual replacement. Watch this space….