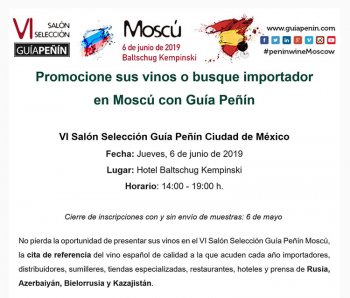 Secret invasion?
March 21st, 2019 | Festivo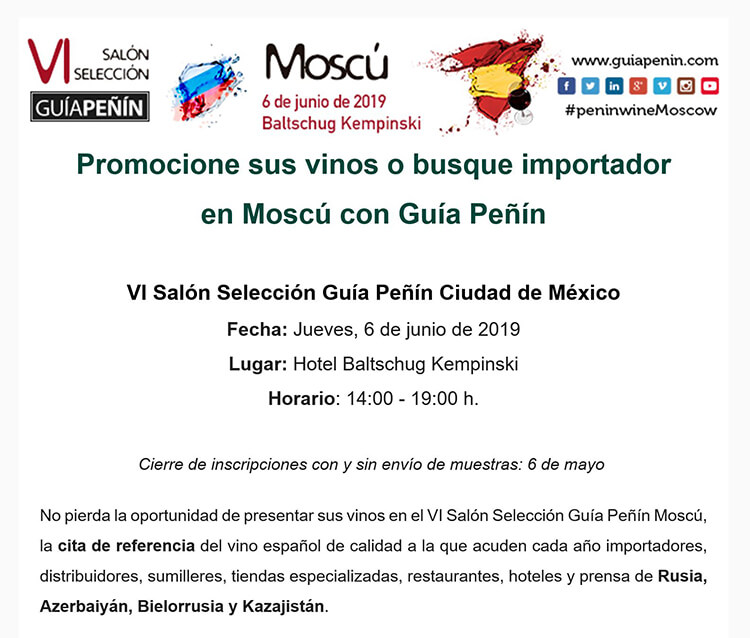 Before you read my text, take a look at the picture and see if you can spot the glaring mistake (from the Guia Peñin).
Did you see it? Well, apparently Mexico City is now in Russia, or perhaps Moscow is in Mexico, there certainly seems to be some conflict in the message (but hopefully no conflict on the ground). The only things I can say is that it's a good job that Peñin make wine guides and not atlases!!
Meanwhile, back in Spain, we have had a short week. Tuesday was Father's Day (or San José), and so in at least some parts of the country it was a festivo (bank holiday). Of course, many businesses, including ourselves, added a 'bridge' day and enjoyed a long weekend.
I can safely use the word 'enjoyed' because the weather is extremely sunny, and will be for at least the whole of the coming week. Our vines are already well advanced for the time of year and the sunshine will only help to accelerate this even more. The only (slightly) good news is that the air temperature is deceptively cool, especially at night. The airflow that we have is from the north, meaning that night time temperatures are falling as low as 6°C (42°F) and during the day barely reaching 20°C (68°F). Certainly, if it wasn't for the cooler airflow we would probably be well into the mid-20's. If this continues we could be in for an early harvest in 2019.