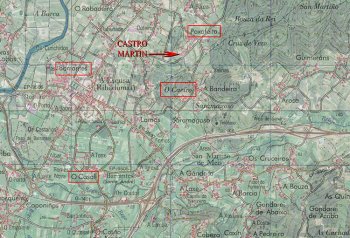 What's in a name?
February 27th, 2019 | Bodega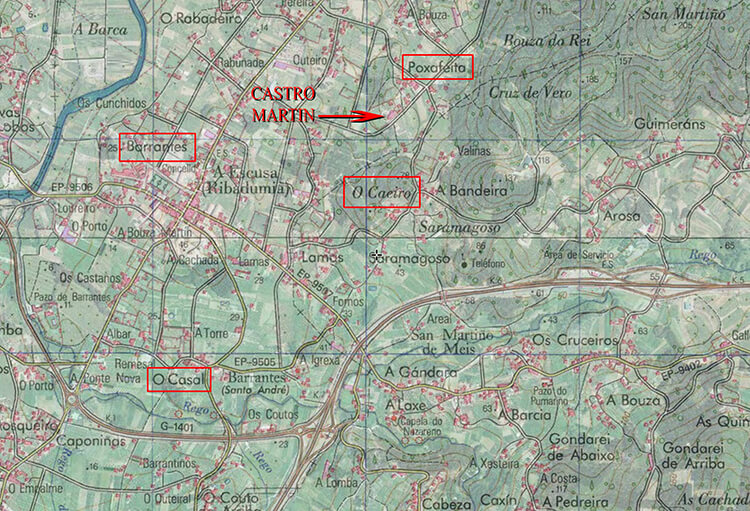 The oldest brand that we have in our portfolio (which is almost exclusively sold within Spain), is Casal Caeiro. We decided not to use it too much in export as some people struggle a little with the pronunciation of Caeiro. (It should be Kye-yeh-roh, more or less). This name dates back to the time when the current bodega was built in 1981, on a site in the municipality of Ribadumia called O'Caeiro. Coincidentally, there's another place only a few kilometres from the Bodega called O'Casal, but that is not the origin of the name in this instance. Casal also means large house, so in effect, the wine is named after a large house on the site of Caeiro.
This rather old looking, new map shows all the old, local names.