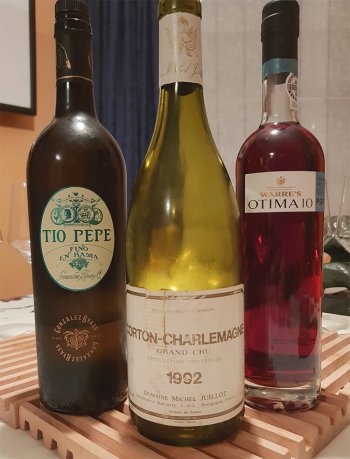 Happy Christmas!
December 25th, 2018 | Food & Wine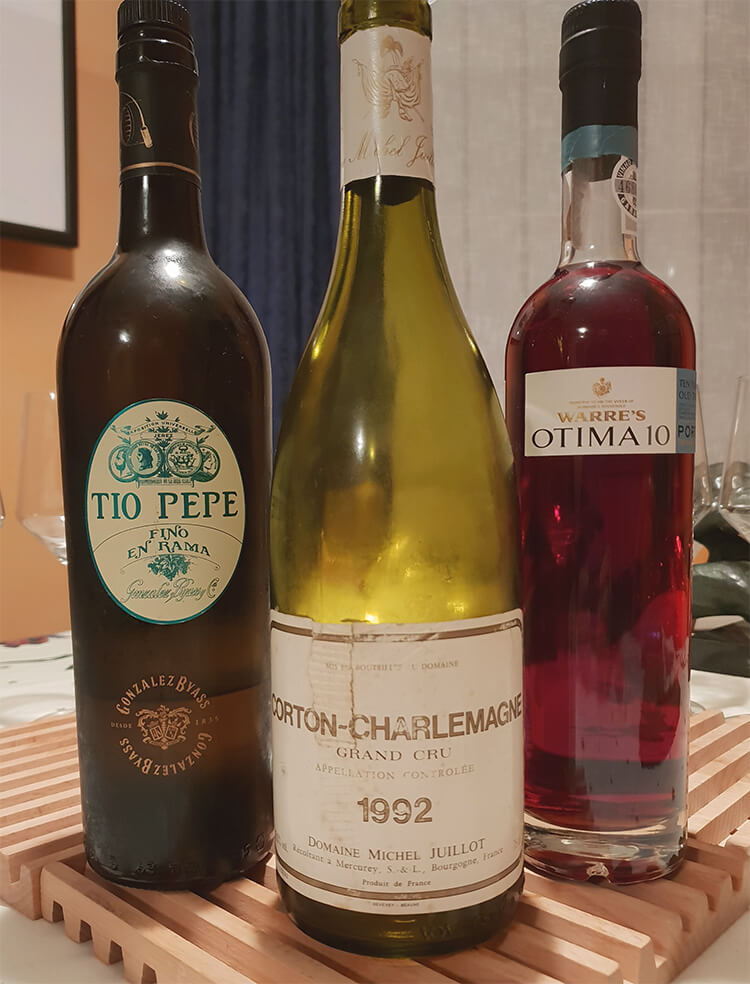 First of all I have to wish a very Merry Christmas to anyone who might just be bored enough to read this post on Christmas Day!
As is the tradition in Spain (and in many parts of Europe), the Christmas meal is eaten very late in the evening of 24th December. In our own multi-cultural household we compromise, by having dinner on 24th, but perhaps just a little more to an English timetable, starting at around 8pm. This year we opted for a turkey dinner, but as always, with the typical Spanish seafood starter (often a meal in itself, the main course often being less important).
Wine, of course, plays an important part in our household. In 2018 our aperitif was the limited release of Tio Pepe Fino 'en rama' (we drink a lot of fino and manzanilla throughout the year). With the seafood we had an astonishing 2013 Castro Martin Family Estate. This was made more astonishing when we consider that 2013 was not really a great vintage. Prolonged rainfall in the period before picking meant big adjustments to the pressing and winemaking – pressing for example, was limited to minutes, making this vintage almost a 'first press' wine. However, there was no hint whatsoever of dilution in this bottle – simply delicious.
The star of the show, as always, was reserved for the main course – a 1992 Corton Charlemagne from Domaine Michel Juillot. The older bottles in my cellar are usually made by people that I know, and have visited regularly over the years – Juillot, however, is not one of them!
The wine itself was bright gold in colour, but not a deep gold. A very full, ripe nose, still showing fruit, but with notes of caramel (to be expected in a 26 years old wine). Full in the mouth, with no hint of oxidation, I was really amazed that this wine was still full of ripe, honeyed apricot fruit, but balanced by a steely elegance, finesse and just a touch of lemon acidity. Of course, this type of wine only serves to prove that pedigree, and a skilled winemaker, can, and will, always make wine that is capable of lasting the course (assuming correct storage).