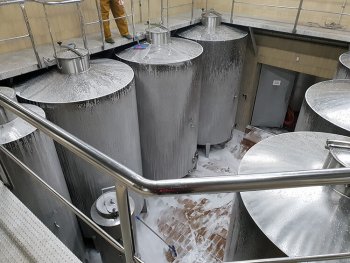 Let it snow!
November 19th, 2018 | Bodega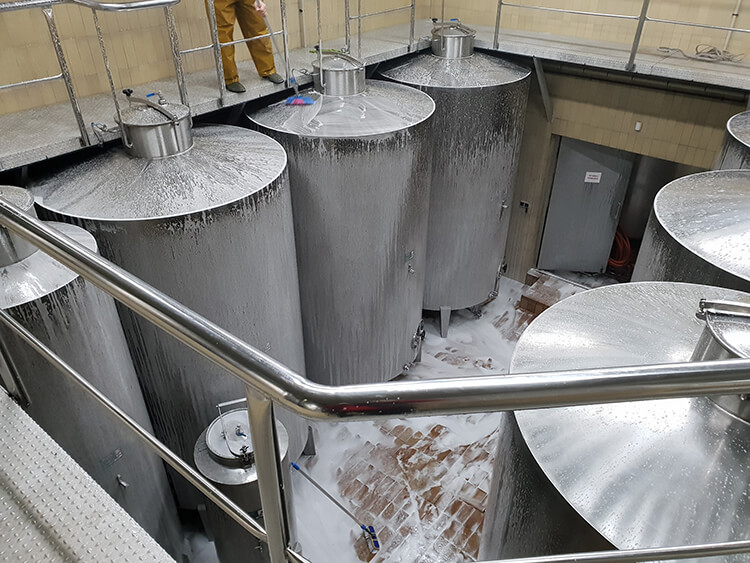 Our cellar team are finally coming to the end of the post-harvest deep clean (only started once all fermentations were complete and tanks could be closed and secured). I walked into one of tank storage rooms this morning, and for a split second it almost looked like it had been snowing. The tanks and the floor were veiled in white – but of course, it wasn't snow!
We have a special cleaning product for stainless steel which is applied by machine as a foam. Just to clarify for a moment, all the cleaning products that we use are both approved for use in food (wine) production areas, and are environmentally friendly.
Not only do all the wine making products that we use have to be approved and recorded, but this also applies to cleaning materials. These days every process and product has to be recorded – it is part of what is known as traceability. Heaven forbid, if something should go wrong, and there is a problem with one of our wines, then not only can the entire batch be withdrawn from sale, but we can then look back through our records, tracing back, if necessary, to the origin of every grape that went into a particular bottle. That's what traceability is all about – consumer protection.