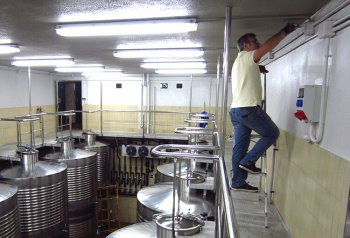 Winter touch up
November 7th, 2018 | Bodega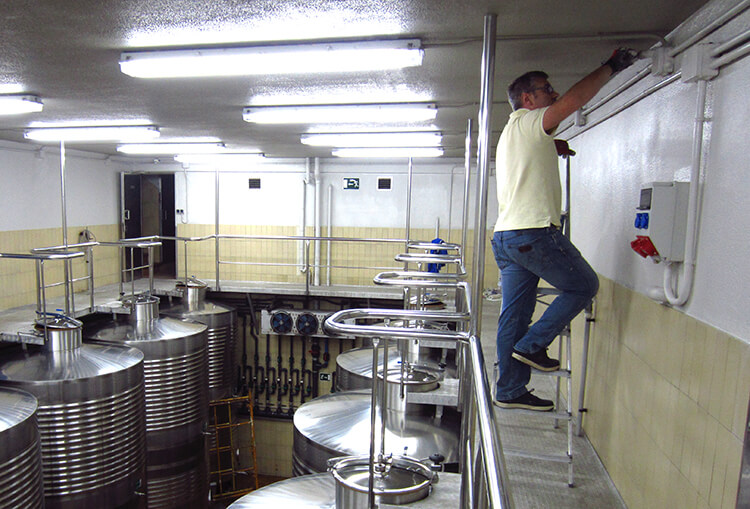 As the rain pours down outside, and in the period before pruning begins, we are still catching up on jobs inside the bodega.
You may recall that several months ago we had a serious filtration of water in the roof (tank room) of the bodega, and that at first, we were not even sure where it originated from (water will always find the nearest and easiest escape route). Eventually, after much digging and breaking of cement, we were convinced that we had found the source, but even then, we were not 100% certain. We simply had to wait and see.
Fortunately, everything has remained dry since then, and after some long periods of warm weather, we now feel that the structure has finally dried out. Of course this means that it can be repaired and re-painted – which is exactly what we are doing now.
To be honest the difference is not very noticeable, as it's rare that we walk around staring up at the ceiling, but at least it now looks much more presentable for when we have visitors. Amazing what a simple lick of paint can do.