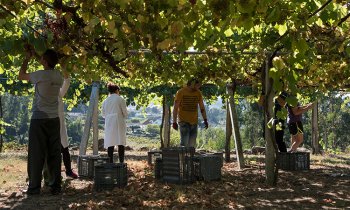 Harvest 2018 – Day 6
September 25th, 2018 | Bodega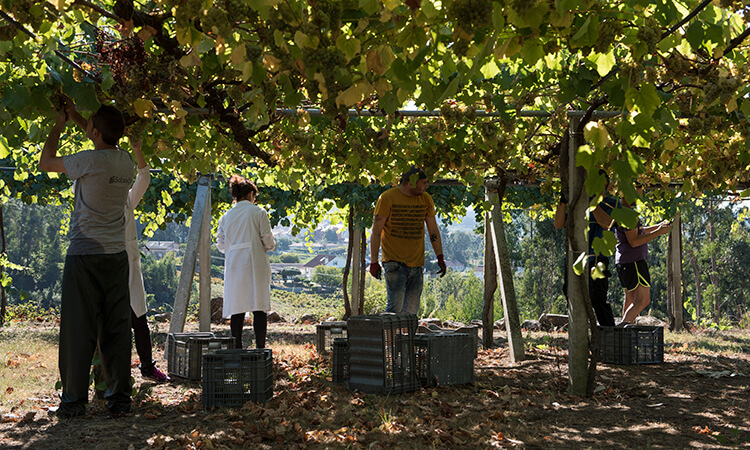 Perhaps the biggest disaster of the harvest (so far) was reserved for the penultimate night. Last night our 'bodeguero' (chief cellar hand) and pressing specialist fell, and slid down a flight of stairs! Fortunately he was not seriously injured, but after hospital tests, returned with his arm in a sling and restricted to a purely supervisory role.
Today will almost certainly be our final day, and another scorcher for working. The last day is always a bit frustrating as we spend hours with almost nothing to do (in the grape reception) and then we are hit with one final rush at the end of the day. After several hard days so far, it hardly seems fair on our fantastic cellar team, but unfortunately, that's the way the cookie crumbles….
To keep the team occupied during these final hours of waiting, we deliberately leave one small corner of our 'bodega' vineyard unpicked, and so in these periods of calm they can take a bit of fresh air and enjoy the view! (see today's photo of our small but happy team).
Tomorrow we may turn to the wine making, embarking on step two of the 2018 campaign.