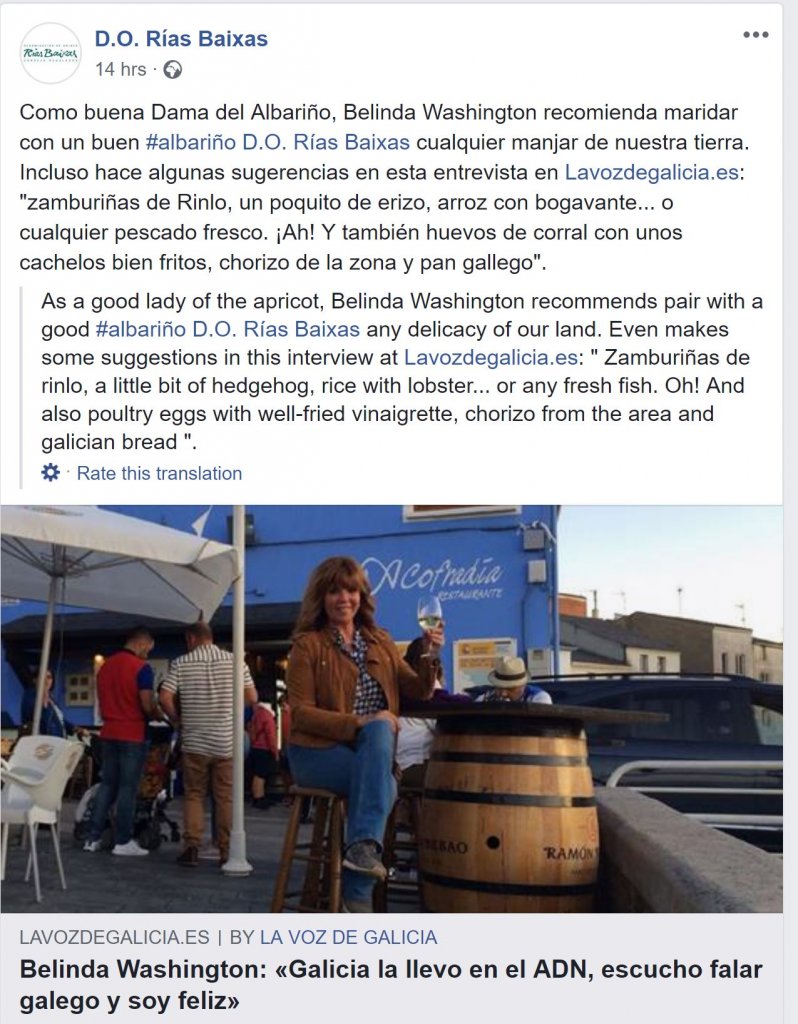 Albariño with Hedgehog?
August 17th, 2018 | Food & Wine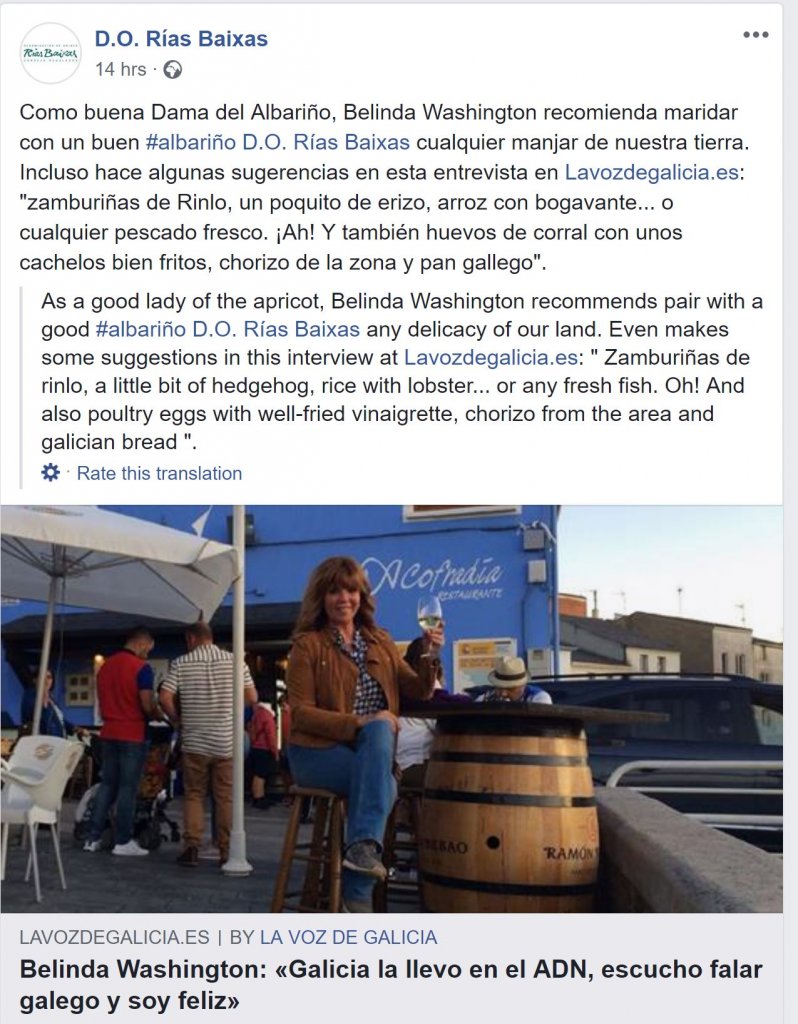 I was reading a post on the Facebook page of our D.O. There is an interview with the 'SpanEnglish' actress Belinda Washington. To be honest I had never heard of her – possibly because despite being born in the UK, she now works as a television actress in Spain.
In the interview she was saying how much she loves Galicia and the food and wine – drinking her lovely, fresh albariño with scallops, lobster, fresh fish and…… hedgehog! I was shocked.
Of course, I then realised what had happened. The default language on my computer is English, and sometimes Google will automatically offer me a translation. Now, strictly speaking, in the context of what was written, the translation was correct, it did indeed say hedgehog, the subtle difference being that 'erizo' means hedgehog, whereas 'erizo de mar' is actually a sea urchin. Although the article really did say erizo, I would assume that they didn't really mean hedgehog. (Or perhaps it's a delicacy that I have missed and could be the prefect marriage for our albariño!)