Let there be light!
August 9th, 2018 | Bodega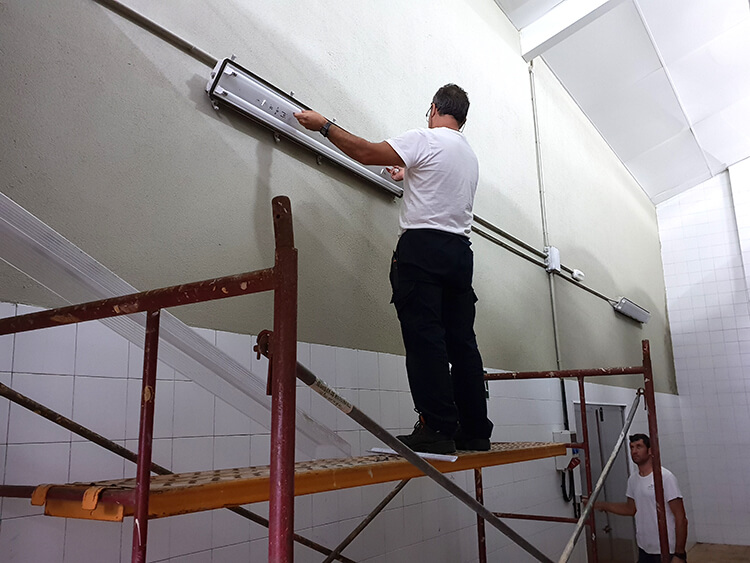 There is still a lot of work to do in the bodega before harvest time, and so we really have to work out our priorities. Number one on the list (as always) is a pre-harvest deep clean – all the equipment, tanks, pipes, pumps, presses, floors etc… everything!
Having said that we still cannot overlook our long-term commitment to the environment and reducing our carbon footprint wherever possible. Consumption of energy in the bodega spikes at harvest time, when we have both presses and refrigeration equipment running flat out for long periods of the day (refrigeration 24/7 for probably 4 or 5 weeks). In an attempt to compensate, we have embarked on a programme of renewing all our internal lighting. By the time the harvest starts, I believe that 99% of the lighting in the entire bodega will be replaced by low consumption LED.
Large parts of the bodega are already complete, and apart from the energy saving, there is another minor bonus that we have noticed immediately. The light is instant – there is no delay, and the flickering that we have come to associate with the old florescent tubes is history. Suffice to say that the old system will not be missed!