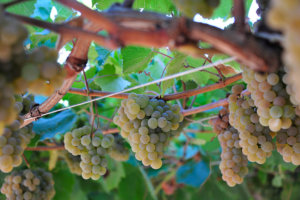 2017 typicity?
July 23rd, 2018 | Tasting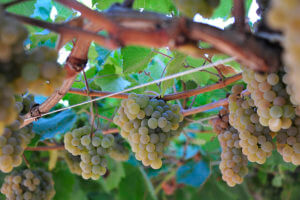 We have only just started to sell our 2017 vintage, and once again it is officially classified as 'Very Good' – but is is typical?
Every few weeks we taste every tank in the cellar, and a few days ago we re-tasted the 2017's. These are my observations:
The first thing to say is that the 2017's are very good wines, full stop. The only question I ask myself is "are they typical of the albariños we normally see?" For example, I would never usually consider an albariño to be full-bodied, and whilst that is still true, this year's wines are certainly quite a mouthful. Of course, we had already recognised at harvest that the potential alcohol was a shade higher, an average between 12.5% and 13% (normally between 12.0 and 12.5%), and that the grape must was concentrated and viscous. These factors alone would tend to suggest a very rich wine with more glycerol and therefore a greater mouthfeel that will linger on the palate.
Our 2017 wine is intense, some people might describe it as being 'fruit driven', which is true – notes of peach, apricot and other ripe fruits dominate. However, the most important factor is that these concentrated fruit flavours are still nicely balanced with the level of acidity that we would normally associate with albariño (the slight difference being that the acidity is slightly masked and not quite as prominent). Having said all this, the wines are still well-structured, and owing to the depth and concentration have a long, complex finish. I have no doubt that they will be well received by our customers whatever my personal ideas might be!