El Mundial
June 15th, 2018 | International News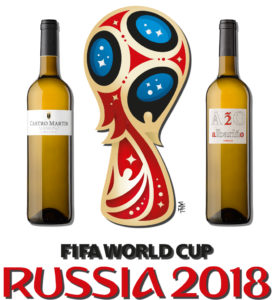 As if you didn't know the World Cup kicked off yesterday, with the Russian hosts giving the Saudis quite a comprehensive beating (no surprise perhaps, that they ended up in probably the weakest group of the tournament).
So football and politics aside, it's time to put your feet up, kick back on the sofa and enjoy a glass of something refreshing whilst watching the next game – and by that, I mean of course, a well-chilled glass of Castro Martin albariño.
Even if football is not your thing, then you can just as easily recline on your favourite garden chair and savour a glass or two, simply because albariño is the type of wine can you can drink just as easily on its own, even without food. On the other hand, if you are planning to stoke up the barbecue this weekend, then Castro Martin will still be the prefect choice.
Just how versatile can a wine be?