(Español) Australian, Japanese or domestic?
January 17th, 2018 | International News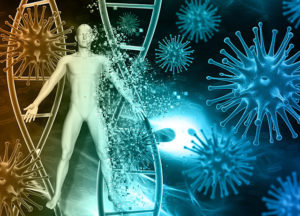 You might think that living in an isolated corner of Spain, we might escape from the epidemic that is currently sweeping across Europe, and indeed many different parts of the world. I am of course talking flu, or 'gripe' as it is known in Spain. This year it seems that we have been hit by as many as three different strains, including 'Aussie' flu (H3N2 – probably from sub-tropical regions) and Japanese flu ('Yamagata' influenza B).
Of course jet travel now gives us the ability to fly half way across the planet in less than a day, and so it is hardly surprising that some of these viruses can have exotic, long-distant origins. Indeed, I have often thought that an aircraft cabin can be an extremely unhealthy environment, (especially if the person behind you is coughing and sneezing in your ear, and there is simply no means of escape). We may scoff at the Japanese who often wear surgical masks on public transport, but when you're lying in your bed with your head throbbing and your muscles aching, then perhaps it's not such a bad idea after all.
Here at Castro Martin we have not been immune – since the beginning of 2018 more than half of our permanent staff have been infected, including myself. Fortunately it appears that the flu vaccine I had at the beginning of the winter has helped to moderate some of the symptoms, but I am still staying away from the cold, humid atmosphere of the bodega until I am 100% again. I also encourage our people to stay at home when they have colds or flu, as working in a small, confined office, it will simply be passed on in no time at all.